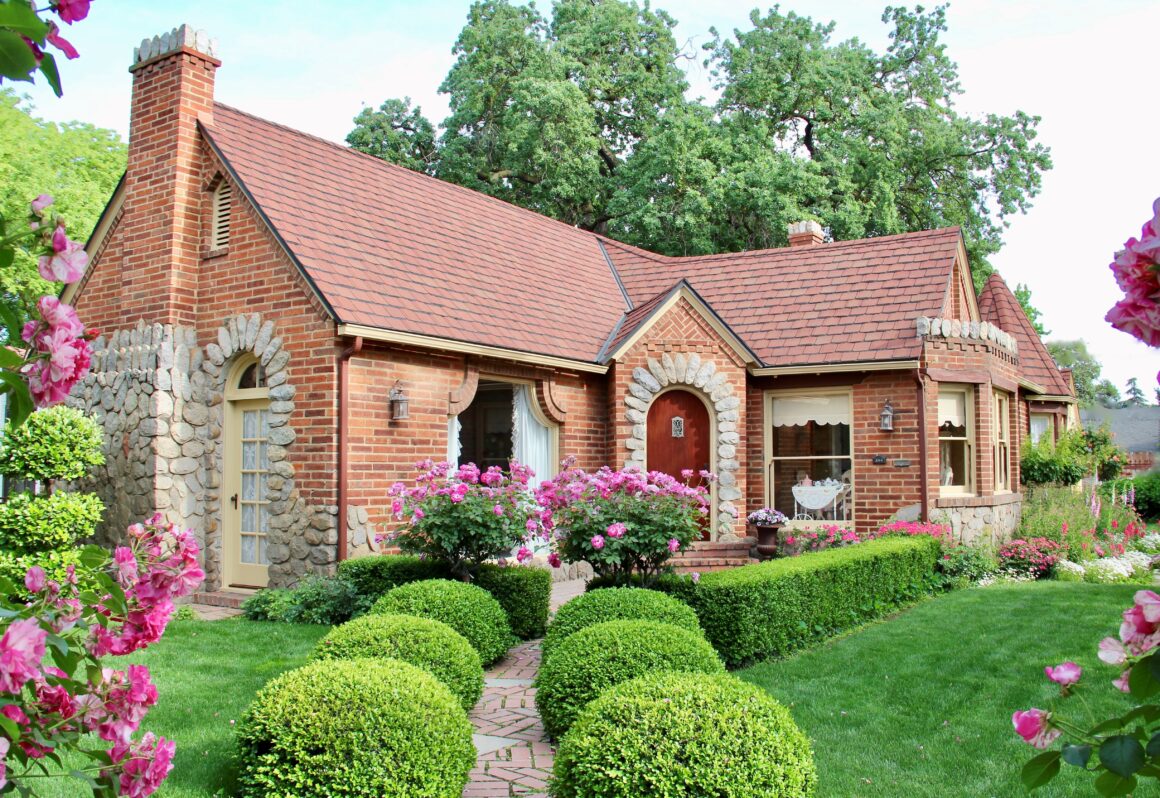 It was built by a mason who, in the artisanship of the era, crafted the detailed brick and rock work on the exterior. But over the years, the yard had fallen into disrepair, and it required completely new landscaping.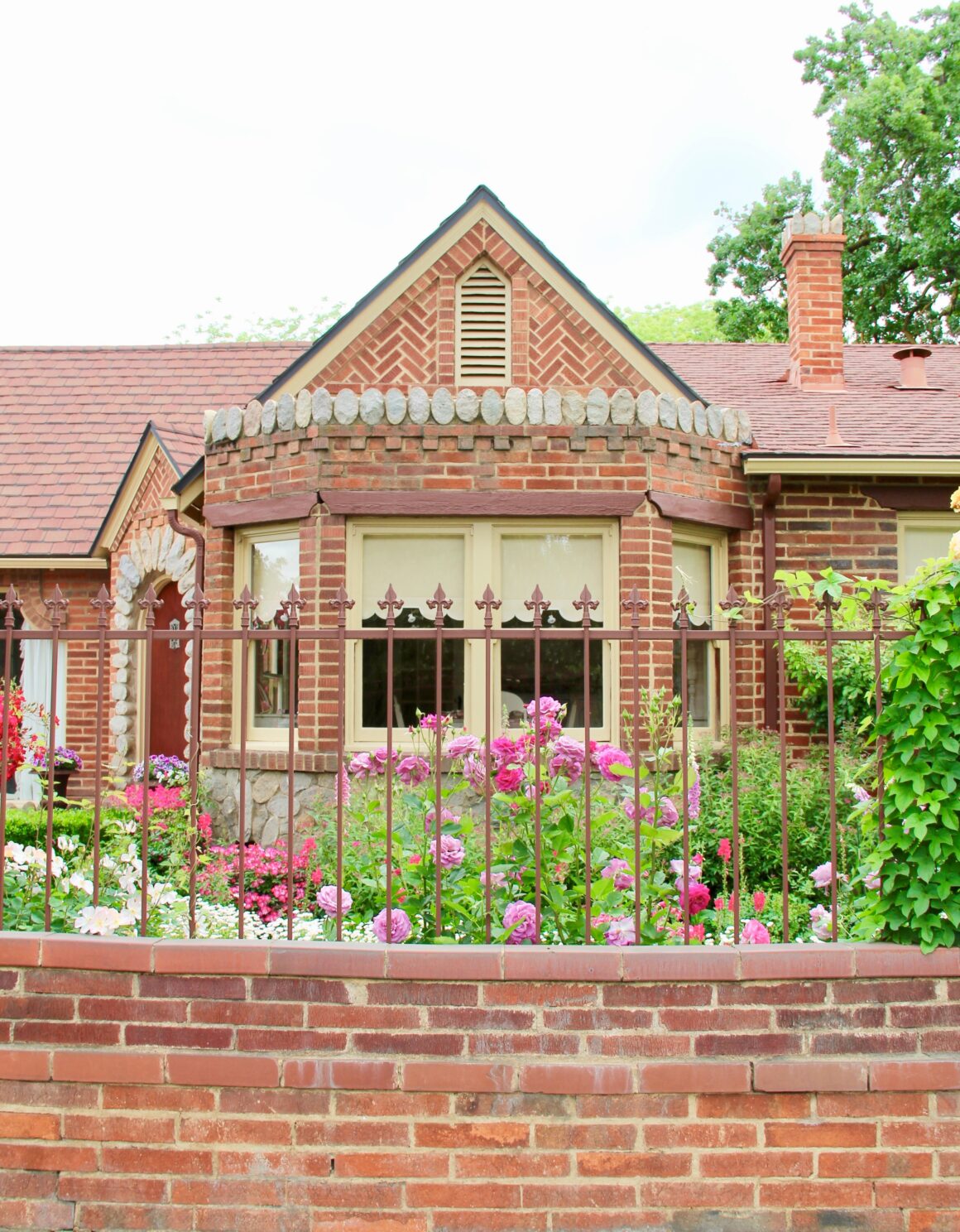 Cindy immediately started on the yard and added the iron fence and the arches over the gates. "I planted an English country garden and let it start growing while I worked on the interior," Cindy recalls. The flowers on the front arch are Berries N Cream climbing roses that have grown beautifully. "I designed everything in the garden myself, and I truly love it and enjoy tending to it," she says.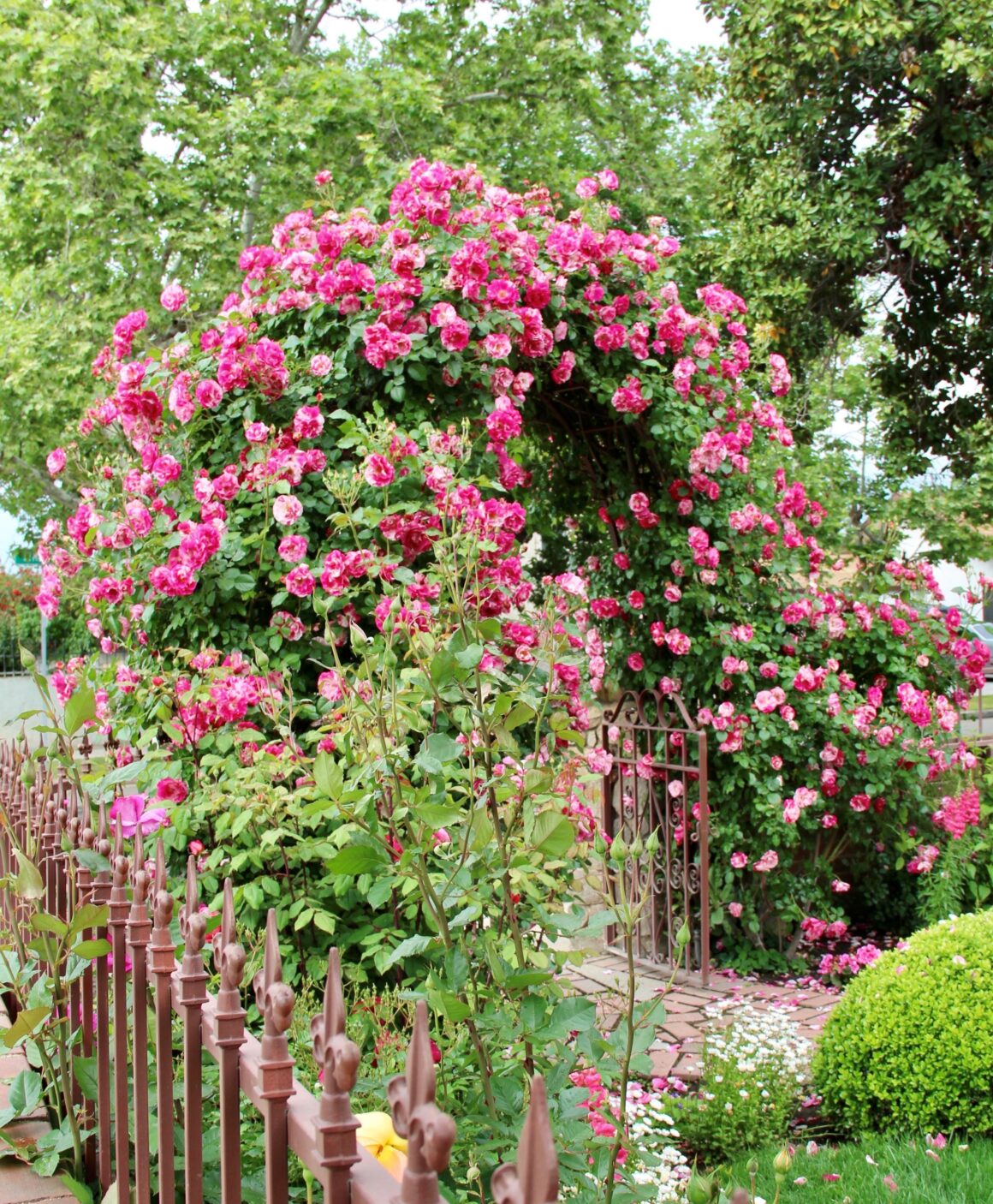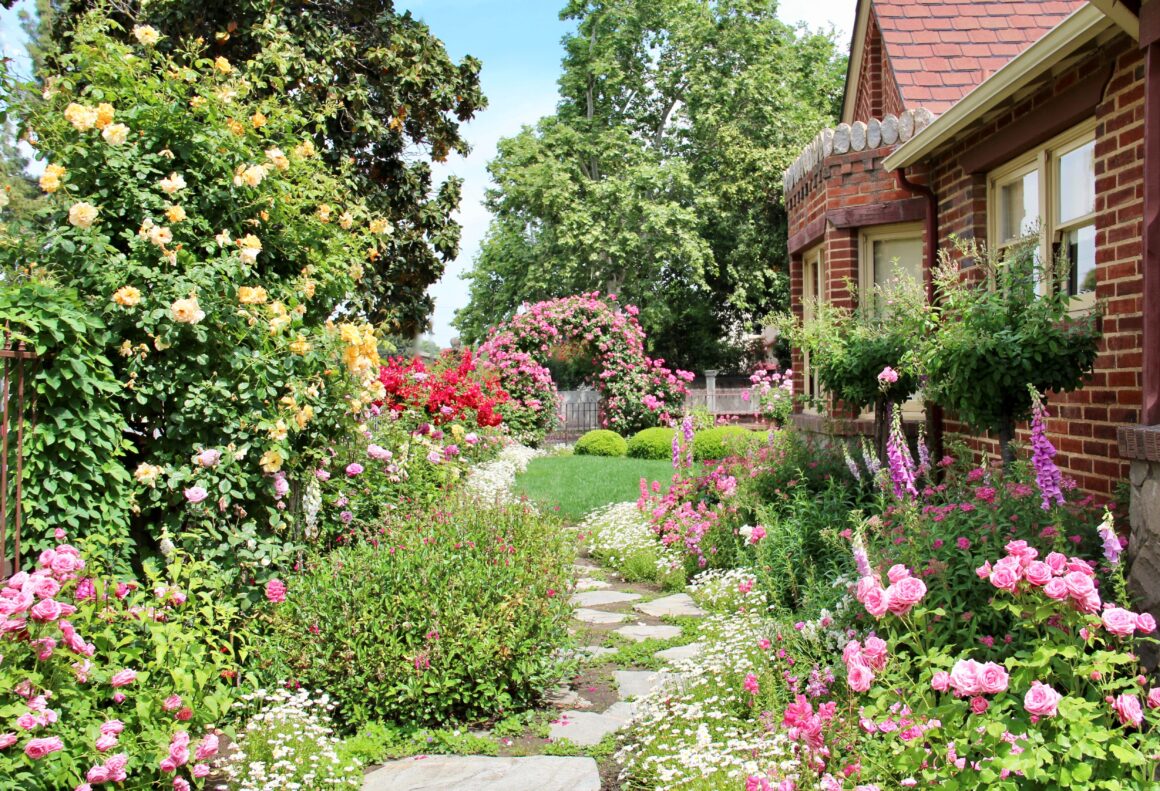 "The interiors were (remarkably) original to the home, except for the kitchen floor," Cindy explains, adding, "It wasn't in the best shape, but nothing had been removed or remodeled." The home even retained its original mail slot on the front of the house and a charming milk door at the back entrance, including the original dial that was set to alert the milkman of dairy needs.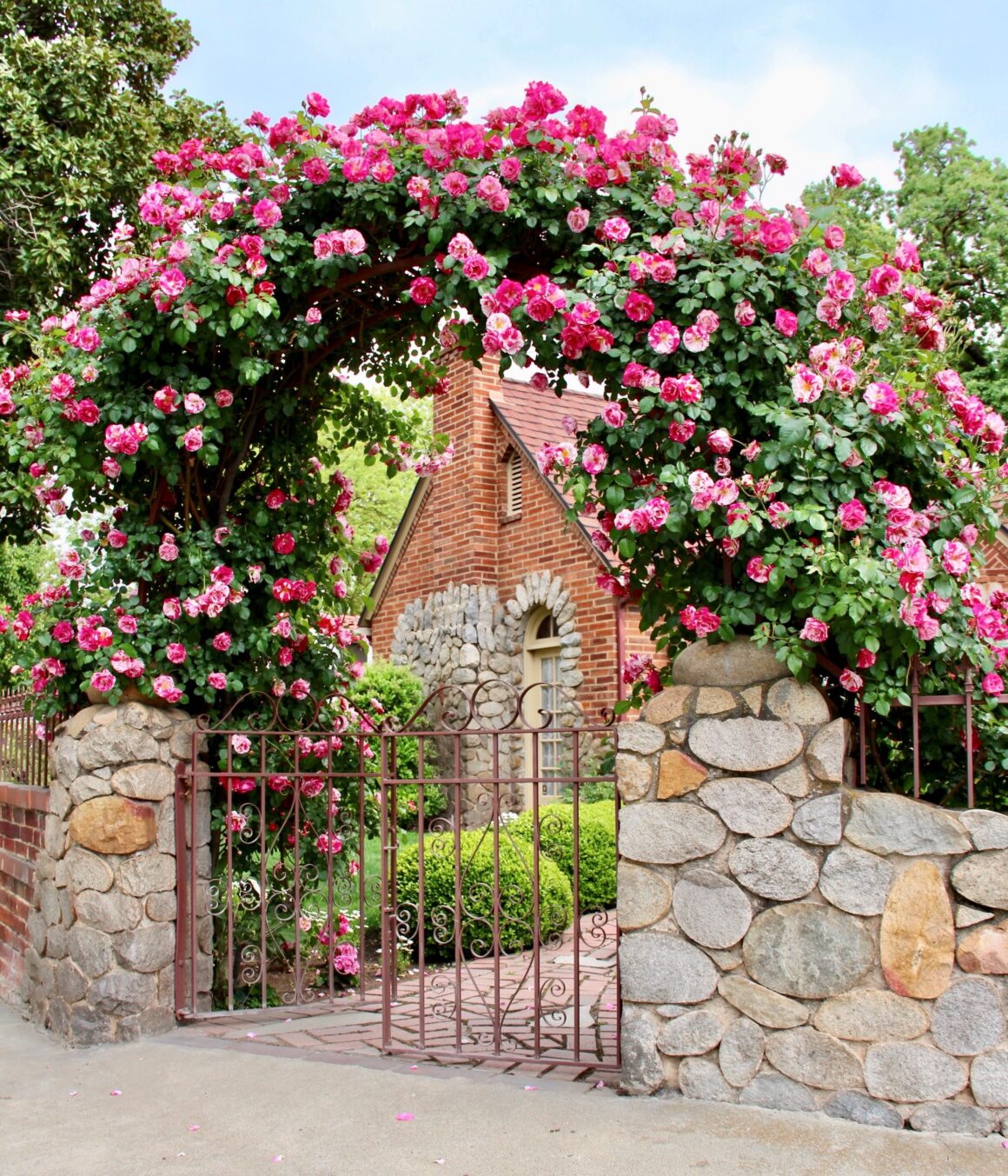 "Ever since I was a little girl, I wanted to have a charming older house," Cindy says. "After I got my degree in Interior Design, I was really excited to realize this dream. I'm so blessed that the house came along at the right time. It has been a labor of love!"
DID YOU KNOW?
Storybook Tudor cottages originated in California. They combined the charming and quaint elements of Tudor Revival style with playful elements straight out of Fairy Tale cottages. They are usually smaller in stature, include rounded doorways and multi-paned windows, are typically made of brick or stucco and have an asymmetrical exterior. They often include turrets, towers and interesting trim work.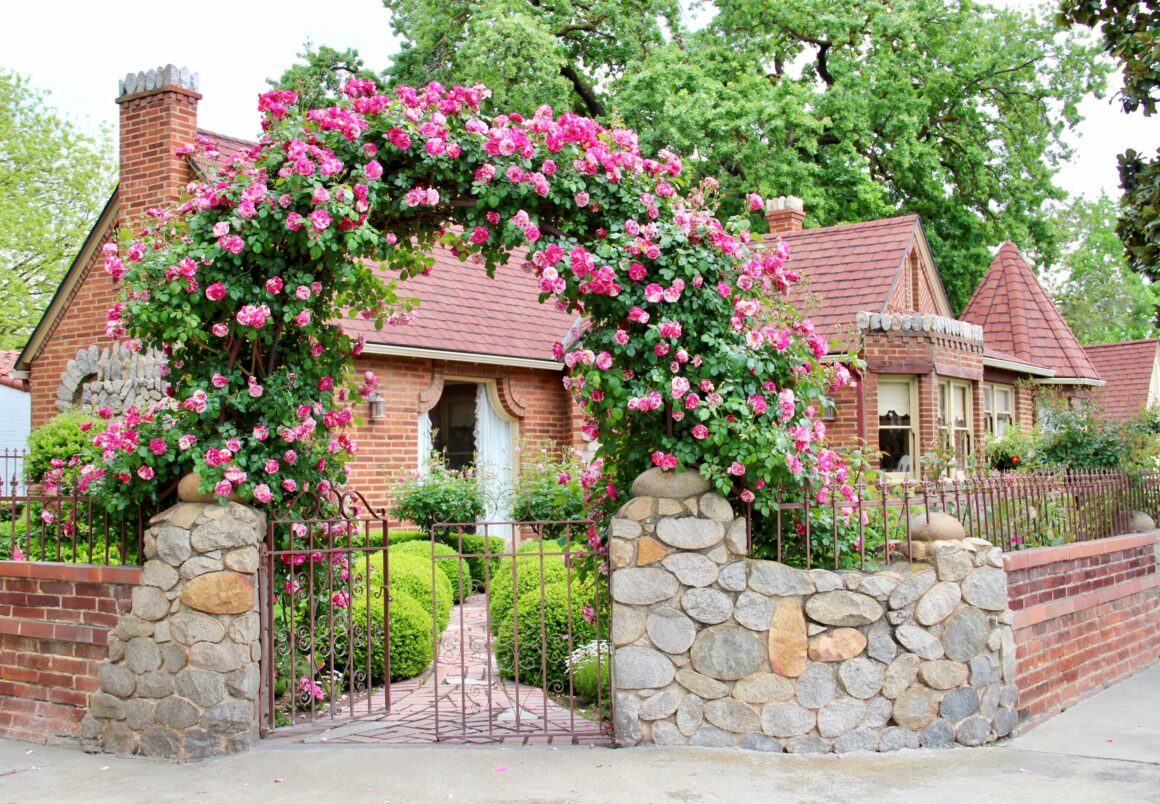 Cindy's Rose-Growing Tips
Grow the roses that you think are beautiful and make your heart sing. There's a rose for everyone, Cindy says.
Start at your local garden center and ask for help. The staff will know the most appropriate roses for your area, soil type and planting zone.
Educating yourself on roses and how to grow and care for them is important. Cindy recommends following Paul Zimmerman (@pzimmermanroses), a rose aficionado and author of Everyday Roses: How to Grow Knock Out and Other Easy-Care Garden Roses. David Austin Roses produces an excellent, free rose handbook each year and YouTube offers many tutorials.
"Growing roses requires patience, time and attention, but they are so worth it," Cindy says. "They aren't hard to grow, but you must give them the right location (plenty of sun) adequate water and food to grow. Pruning is necessary and helps to keep them healthy and encourage blooms." It takes approximately three years for roses to establish themselves and really flourish.
Cindy's favorites include:

Landscape roses like Knock Out roses and Flower Carpet roses.

Floribunda roses, David Austin English and Meilland Romantica roses as well as Heirloom roses, Edmunds' roses and Jackson & Perkins roses.