Video:
In the untamed realm of the African wilderness, a scene of raw power and primal instinct unfolds as the mighty lion unleashes its unparalleled speed and danger upon an unsuspecting antelope. With lightning-fast precision, the lion pounces upon its prey, swiftly bringing it down in a breathtaking display of nature's unyielding force.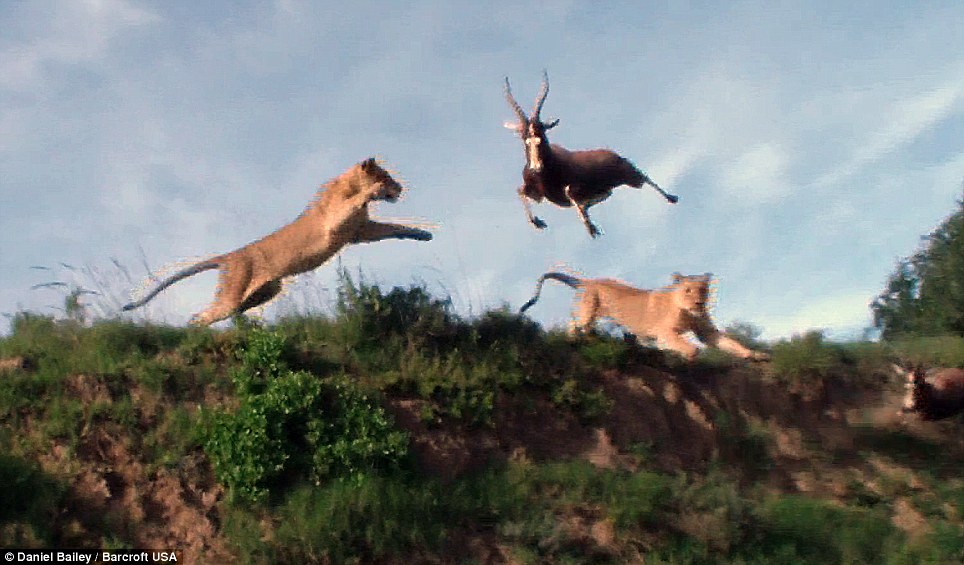 The stage is set against the backdrop of the sprawling savannah, where the golden grasses sway gently in the warm breeze. The antelope, agile and graceful, grazes peacefully, unaware of the lurking predator that stalks its every move. The lion, with its majestic mane and piercing gaze, crouches low, muscles coiled like springs, ready to strike.
As dusk casts its dusky glow upon the land, the lion springs forth from its hiding place, a blur of tawny fur and searing intensity. In an instant, it covers the distance between predator and prey, its powerful legs propelling it forward with remarkable speed. The antelope's heart skips a beat as it senses the imminent danger, but it is too late to escape the inevitable.
With jaws gaping wide, the lion's teeth sink into the antelope's flesh, delivering a swift and precise blow. The impact reverberates through the savannah, a haunting testament to the circle of life and death. The antelope's valiant struggle is met with the lion's relentless strength, its fangs puncturing the antelope's defenseless form.