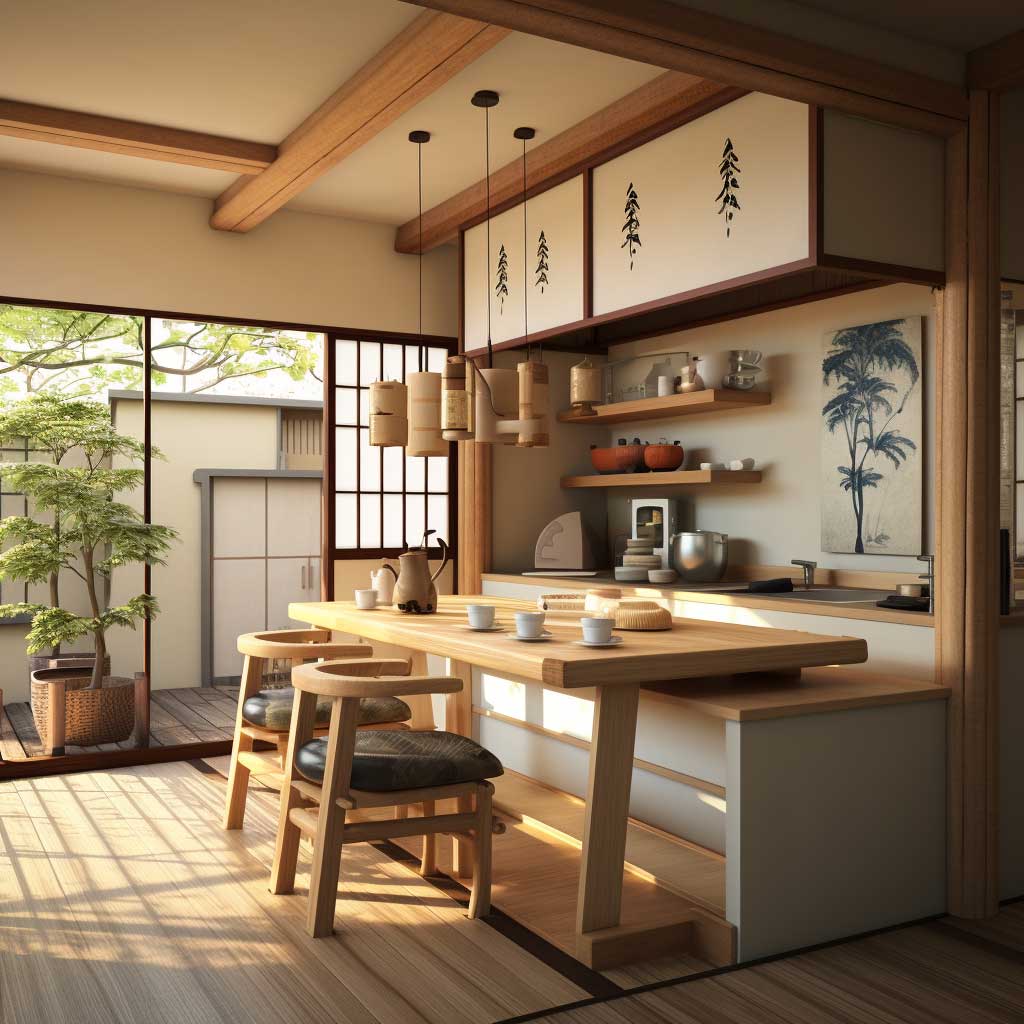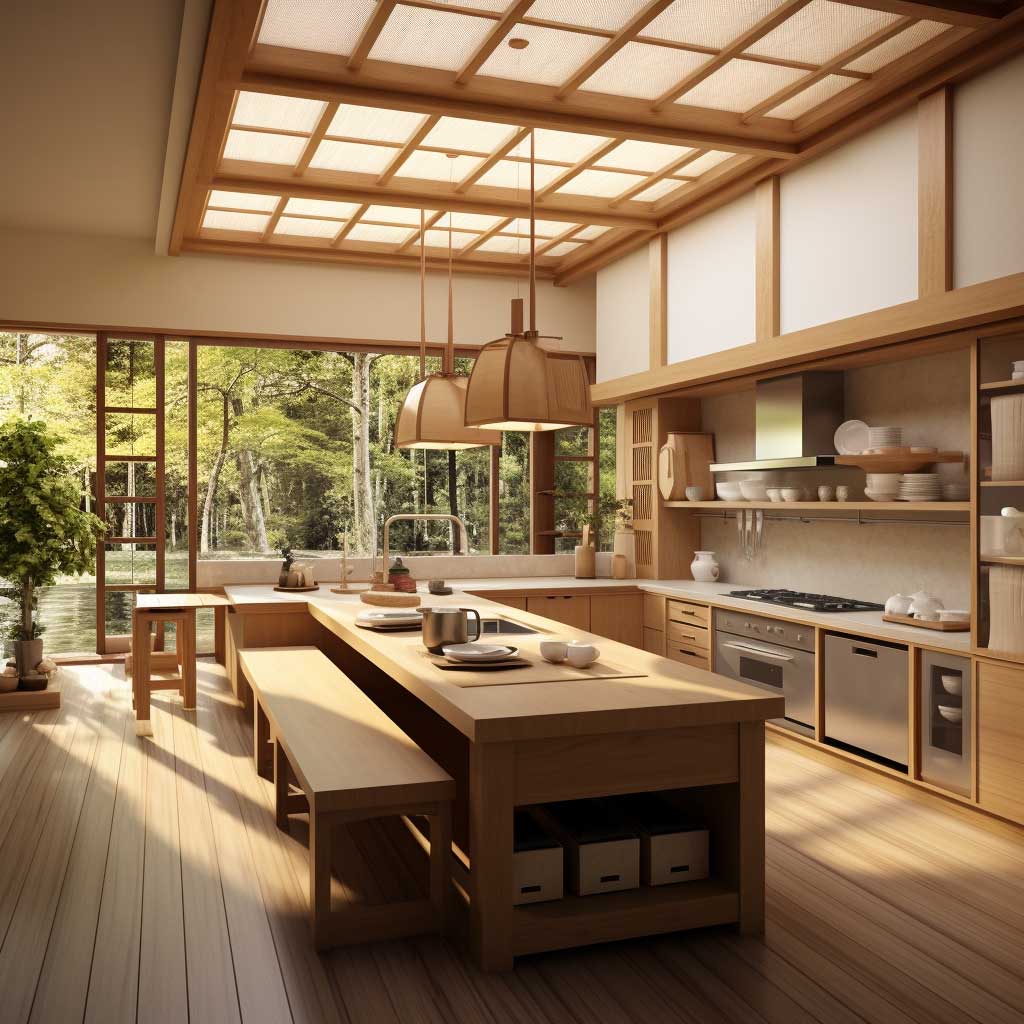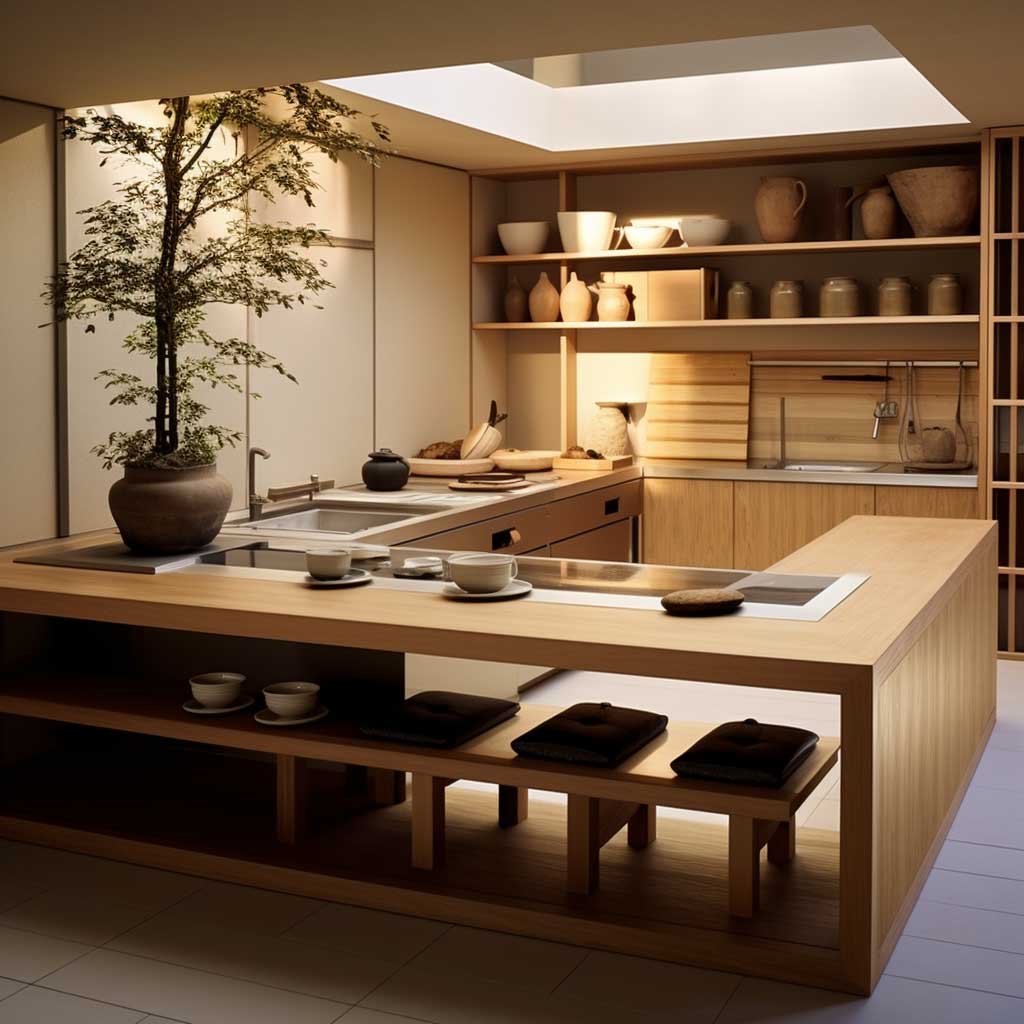 This image showcases a kitchen that exemplifies two crucial tenets of Japanese style home design—simplicity and functionality. The design skilfully manages to balance both these elements, providing an efficient workspace while maintaining an aesthetic appeal.
The kitchen layout follows a minimalist approach. Unnecessary elements are omitted, and everything in sight serves a purpose. The simplicity of the design ensures that the focus remains on the functionality of the space.
Notably, the kitchen incorporates a generous amount of natural materials, a distinctive feature of Japanese style home design. The wooden cabinets and countertops introduce warmth and texture to the space, emphasizing the organic beauty inherent in these materials.
Every aspect of the design has been thought through for optimal functionality. For example, the open shelves allow easy access to dishes, while the pull-out drawers provide additional storage, demonstrating a practical understanding of the room's purpose.
The design embraces the concept of 'Wabi-Sabi'—the acceptance of transience and imperfection. This is evident in the slightly worn finish of the wooden elements, signifying a respect for materials in their most authentic form.
Despite the kitchen's minimal aesthetic, it does not feel sterile or cold. This is partly due to the strategic use of warm lighting, which creates a cozy, inviting atmosphere in the space.
Lastly, the design maintains a streamlined look by using appliances that blend seamlessly with the rest of the kitchen's aesthetics. This attention to detail is a testament to the holistic approach of Japanese style home design, where every element of a room is considered