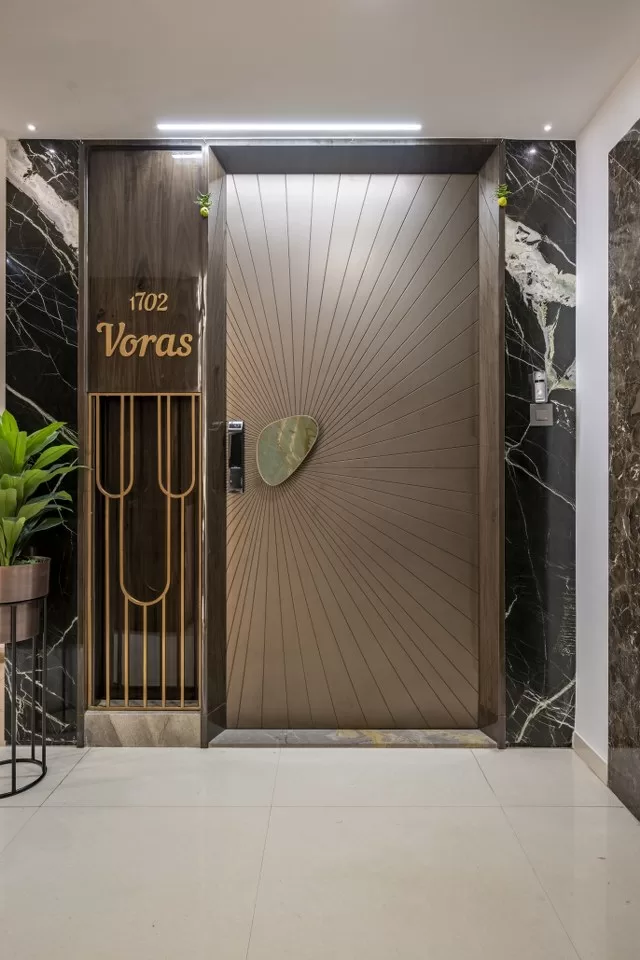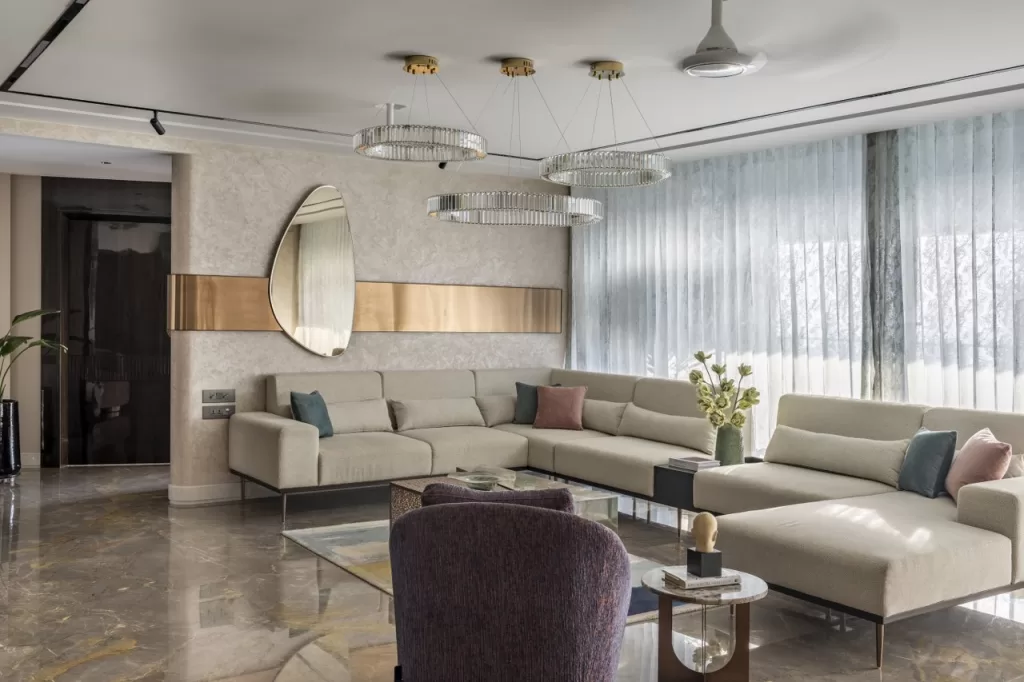 The highlight being an additional 250 Sq.ft. of covered balcony adjacent to the living room with floor covered in a black and white mosaic complimenting the outdoors and the greens.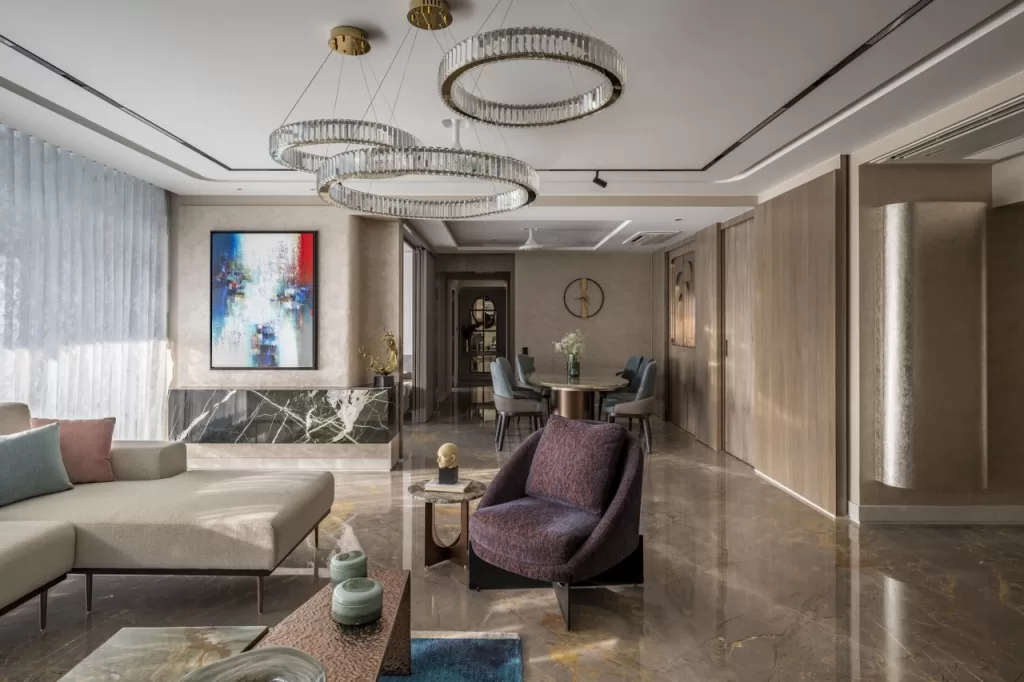 Customized fluted glass partitions along with an extensive use of brushed brass sections add the little bling needed. Smaller curved details in brass add some features to the living room walls.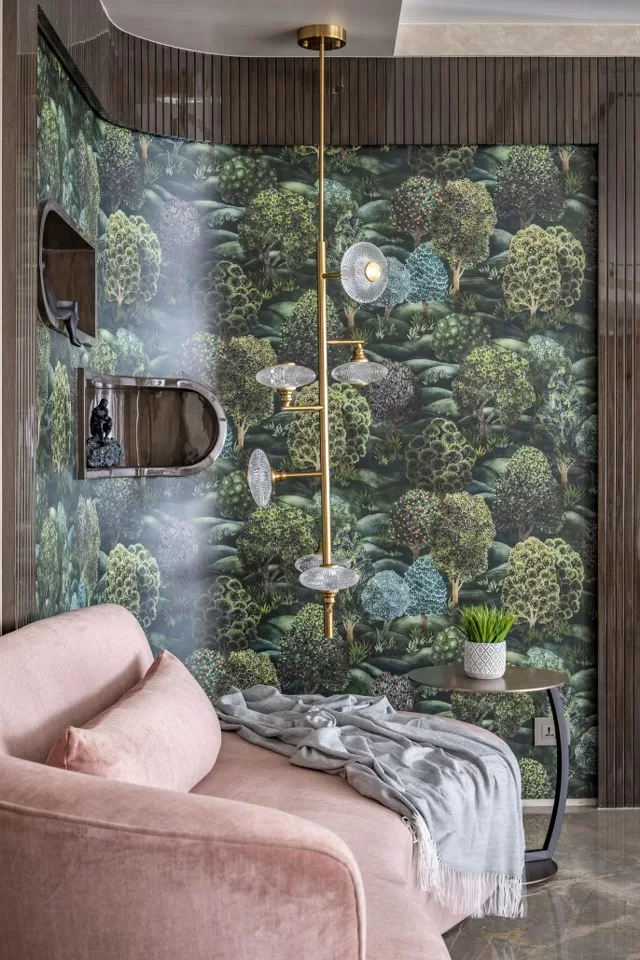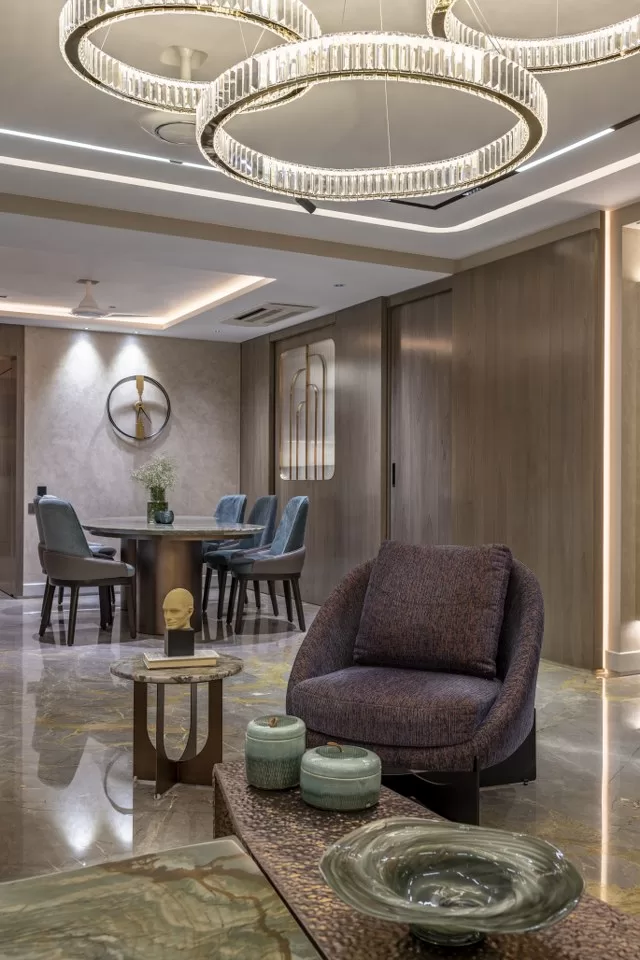 The family room or the lounge is smartly separated from the common areas with sliding fabric panelled doors which act as acoustic panels when needed and the room can also double up in to the living dining space.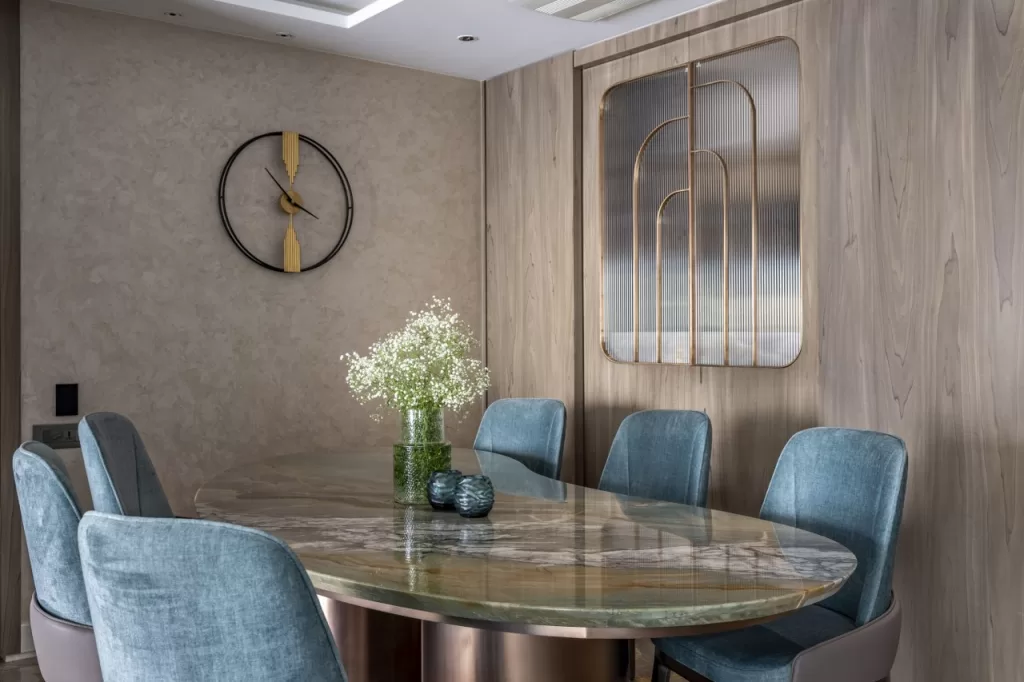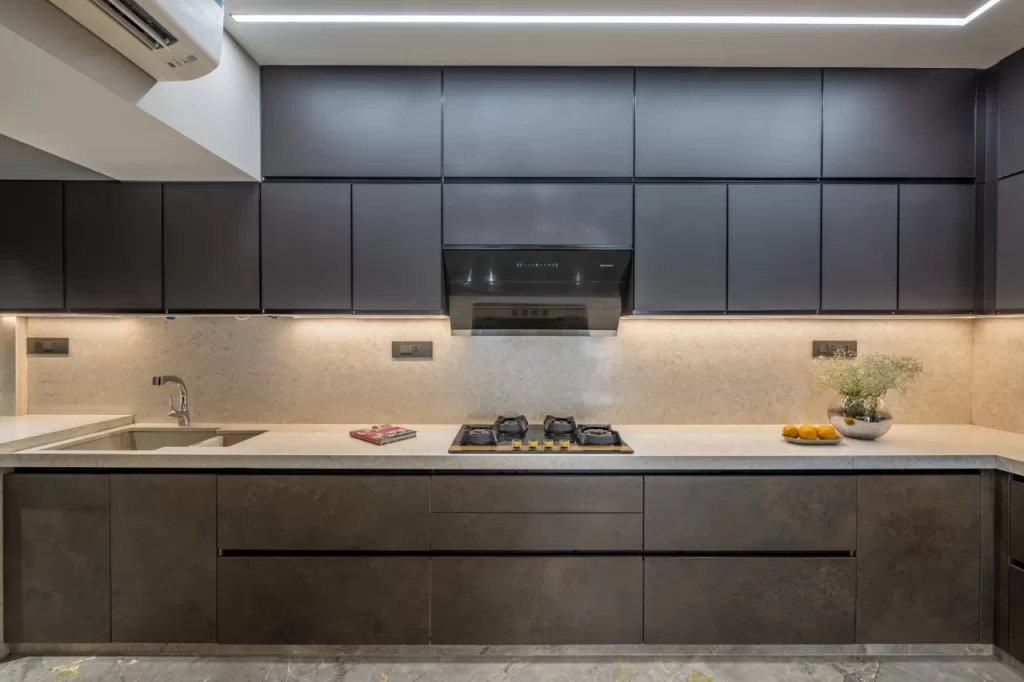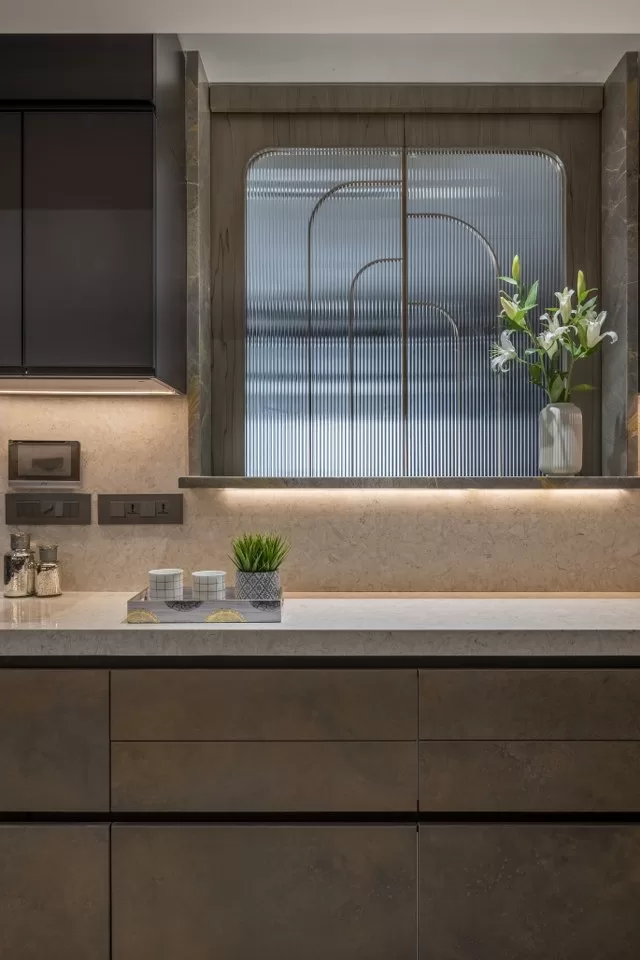 A snugly fitted study between the master bedroom and the living space is well connected to the rest of the house and has a window overlooking the outdoors.
The minimalist feel of the space is intentionally created to reflect the calm personality of the owner.
A huge master bedroom with a well-planned walk-in wardrobe and washroom with a glass wall opening in to the bedroom further overlooking in to the sea gives a sense of expanse to the well-planned space.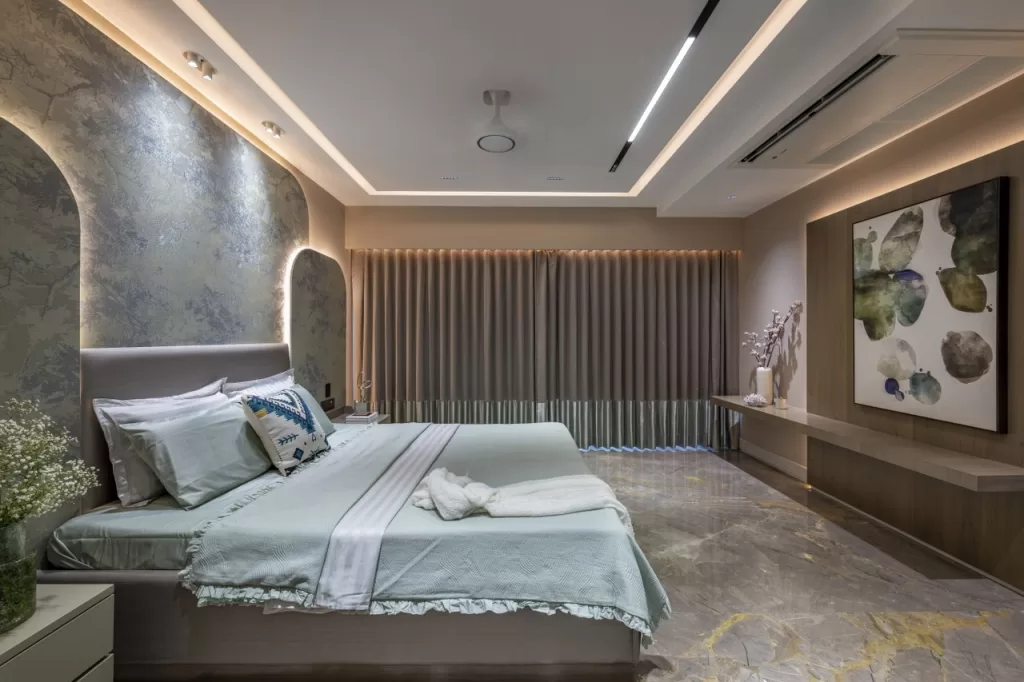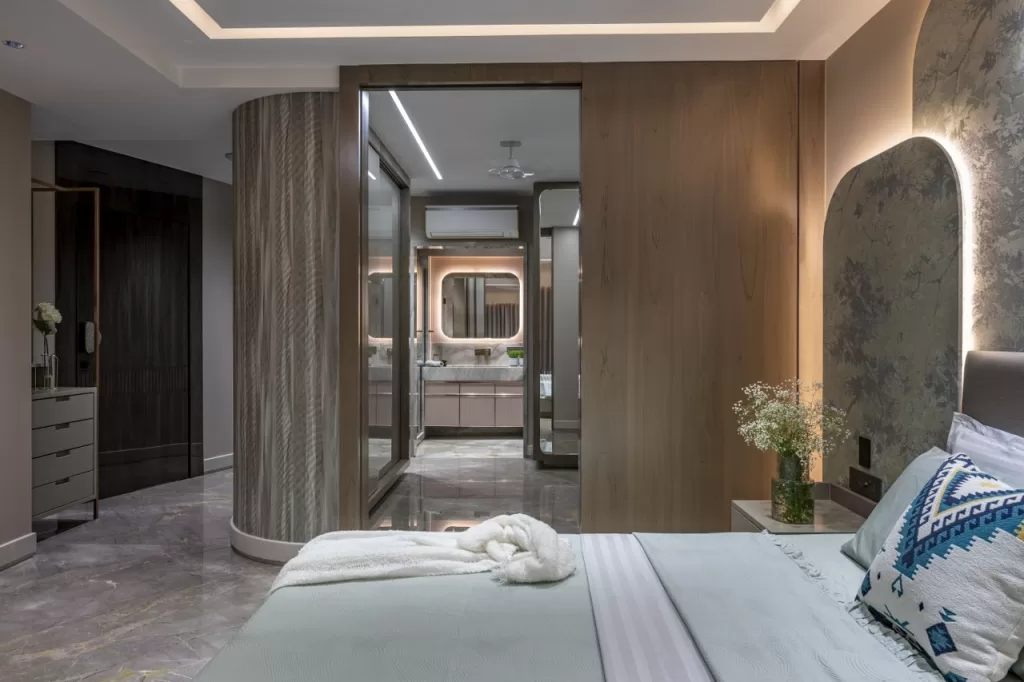 The wall finishes and the right usage of fabrics gives the warmth a bedroom would need.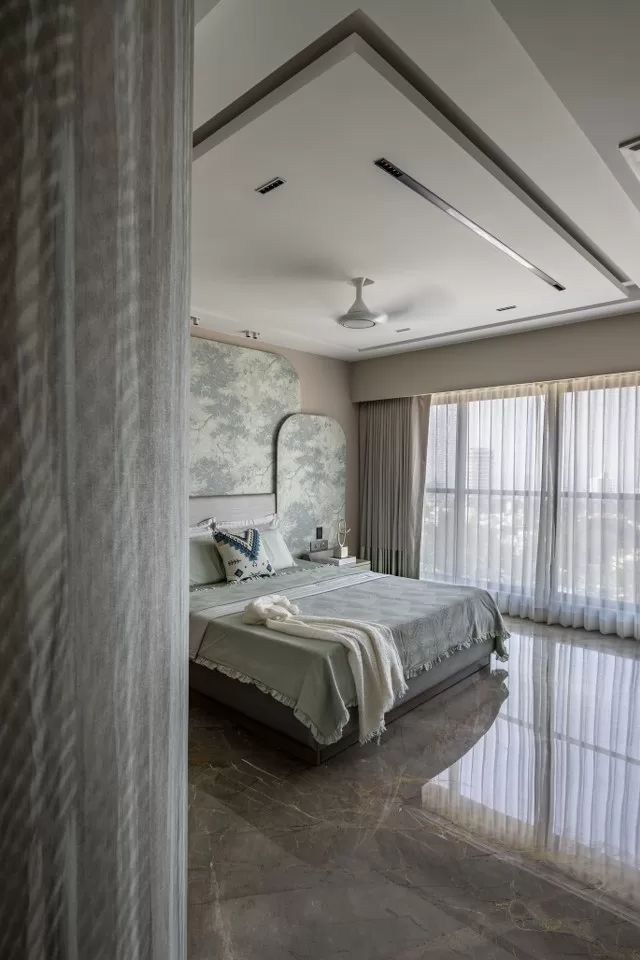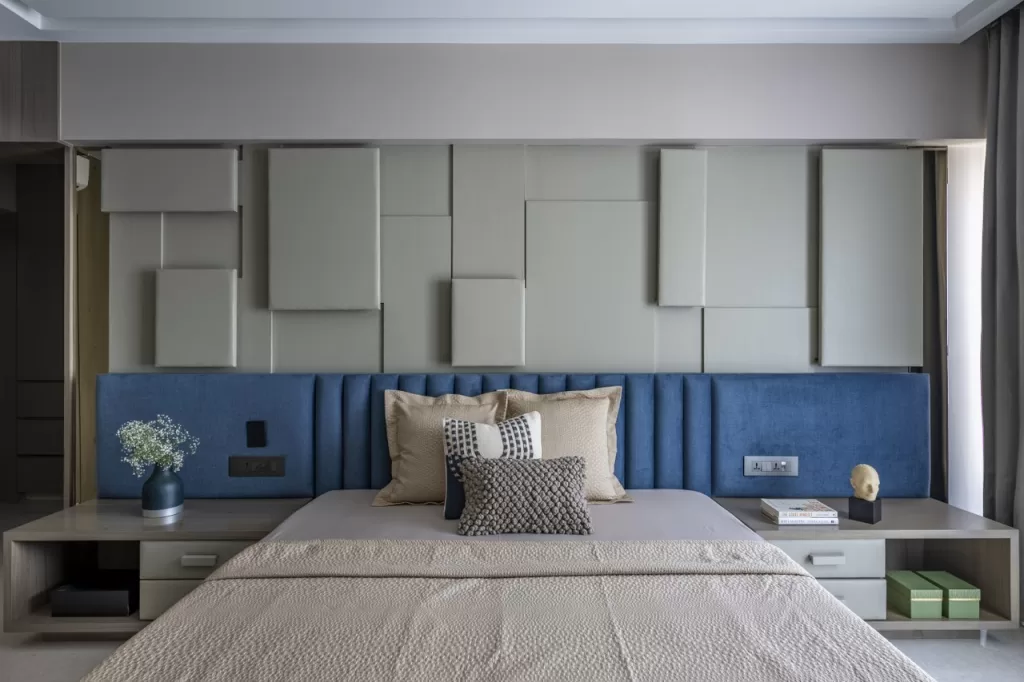 The son's rooms are both designed keeping in mind both the boys matured and techy and the aesthetics reflects their persona to the T.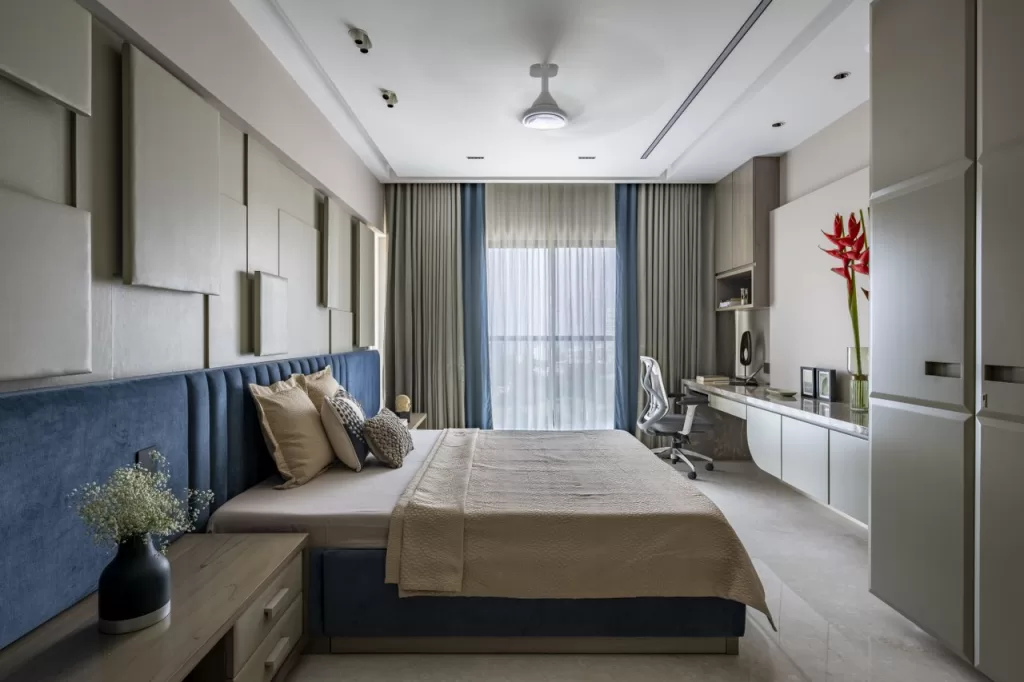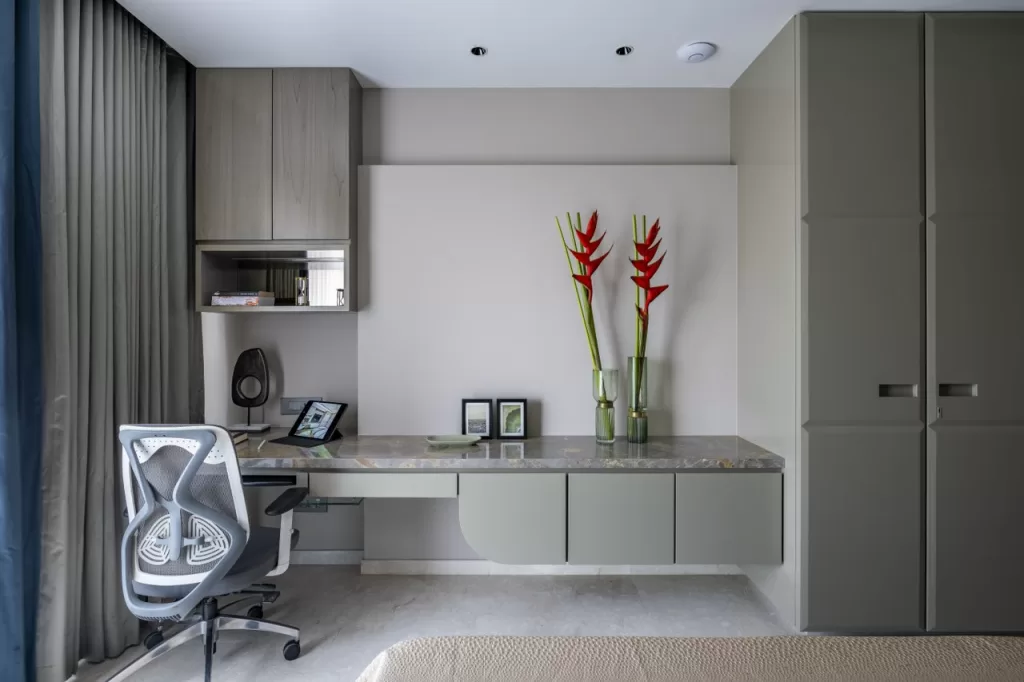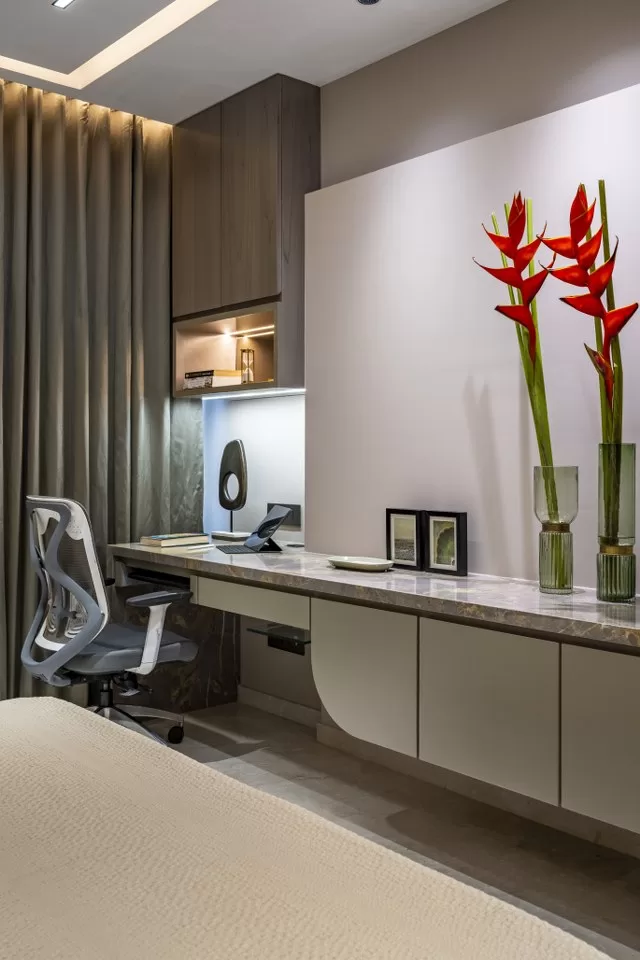 The highlights of both bedrooms are their bed back walls which have their own significance and identities, one being a juxtapose of veneer and fabric back lit panels and the other more fluidic and calm silver-grey textured paint.