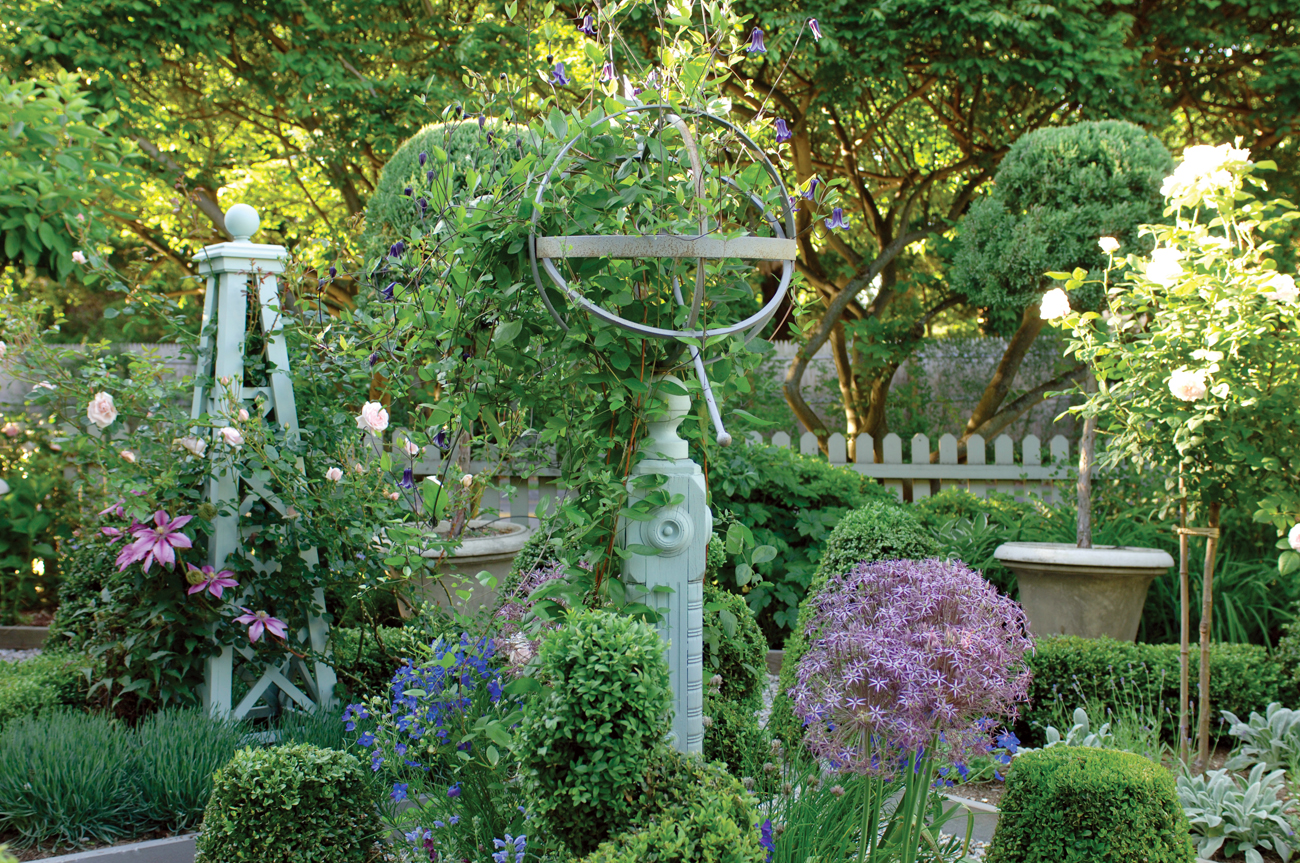 Picket Fence Goals
In early American gardens, this fence kept children in and farm animals out of the dooryard. Pointed pickets discouraged chickens from roosting on the fence. In Victorian times, many gardeners upgraded from pickets to cast or wrought iron. This makes both fence types suitable for the style.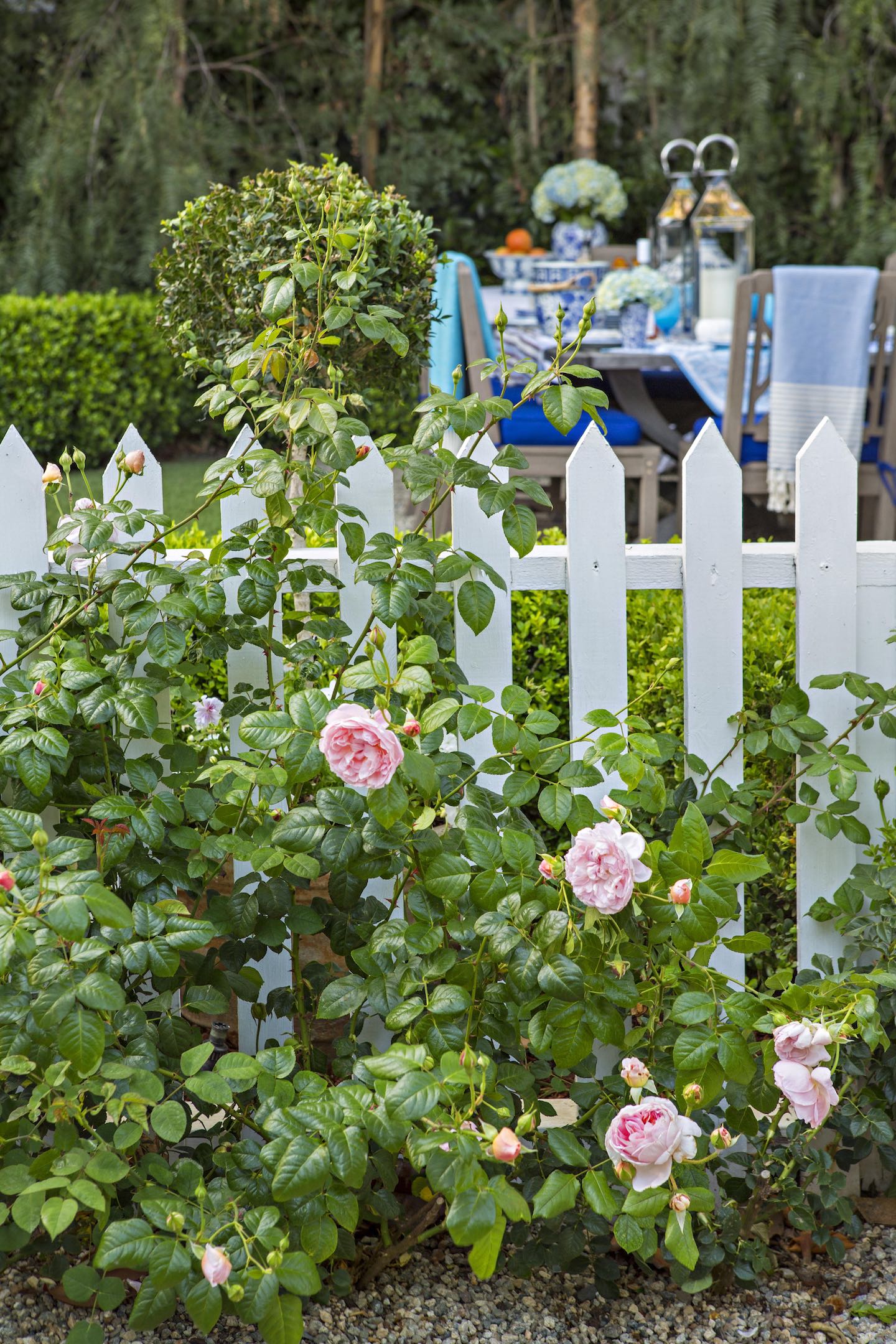 Pave The Way
According to the Monrovia website, "The romantic English cottage garden is the ancestor of American country. Both were born in the spaces around ordinary homes filled with extraordinary flowers. These are not pretentious plantings, but collections of beloved plants grown both for their beauty and practical uses." In that vein, rough edge stone pavers where moss is allowed to seep in between the spaces enhances the organic cottage garden feel.
Gate Chic
Before automobiles, visitors tied their carriage horses at the front gate to the dooryard. The vine- or rose- shrouded arbor made it more comfortable for the animals to wait in the shade or protected from the rain.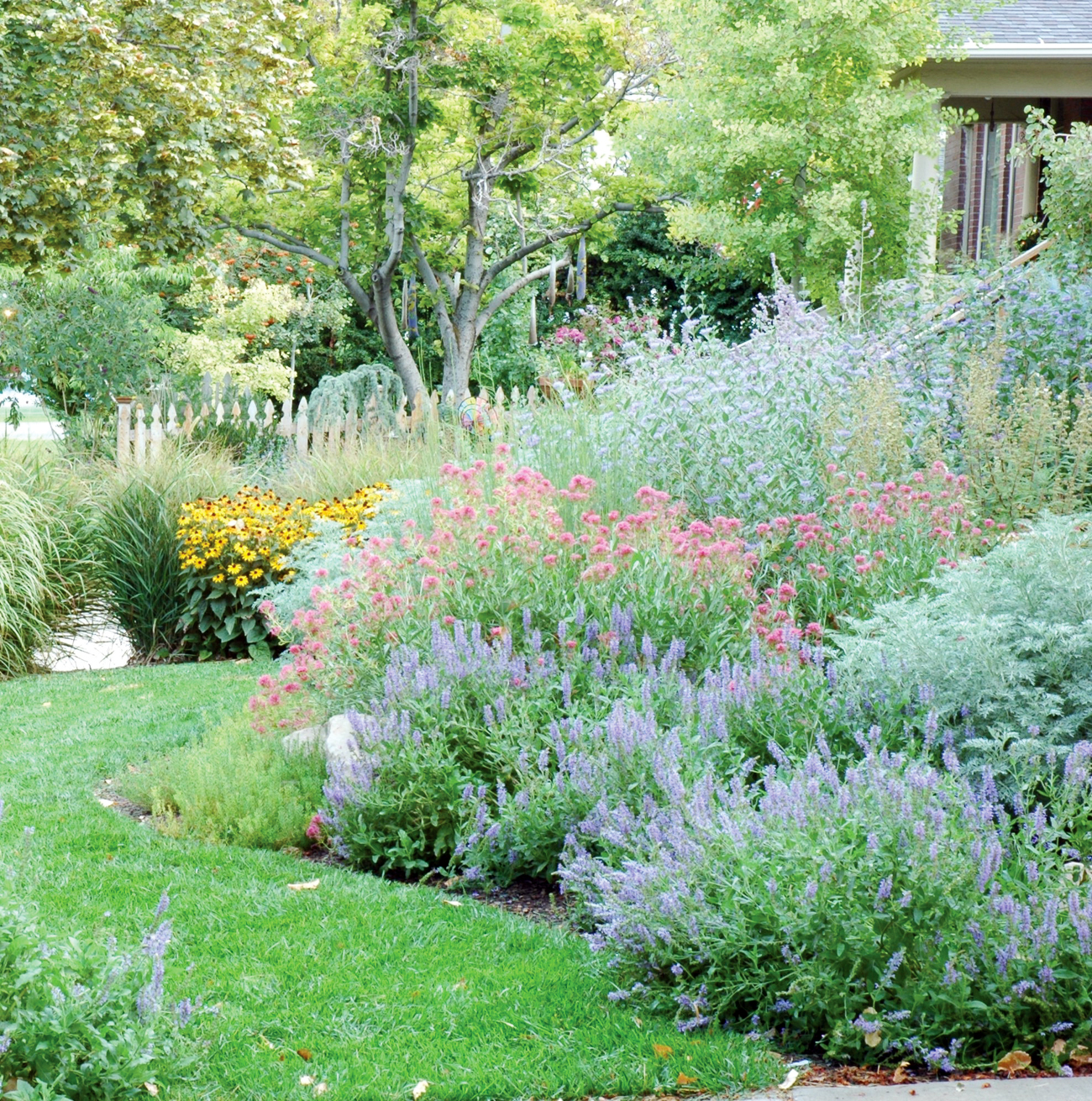 Secret-Garden Charm
Clouds of white hydrangea spilling over an Adirondack chair and large billowing planters of boxwood and ivy help add to the whimsical mystery of the pea-gravel-framed path to the garden gate. Ferns, peonies and hemlock are also great plants for creating the lush cottage garden look.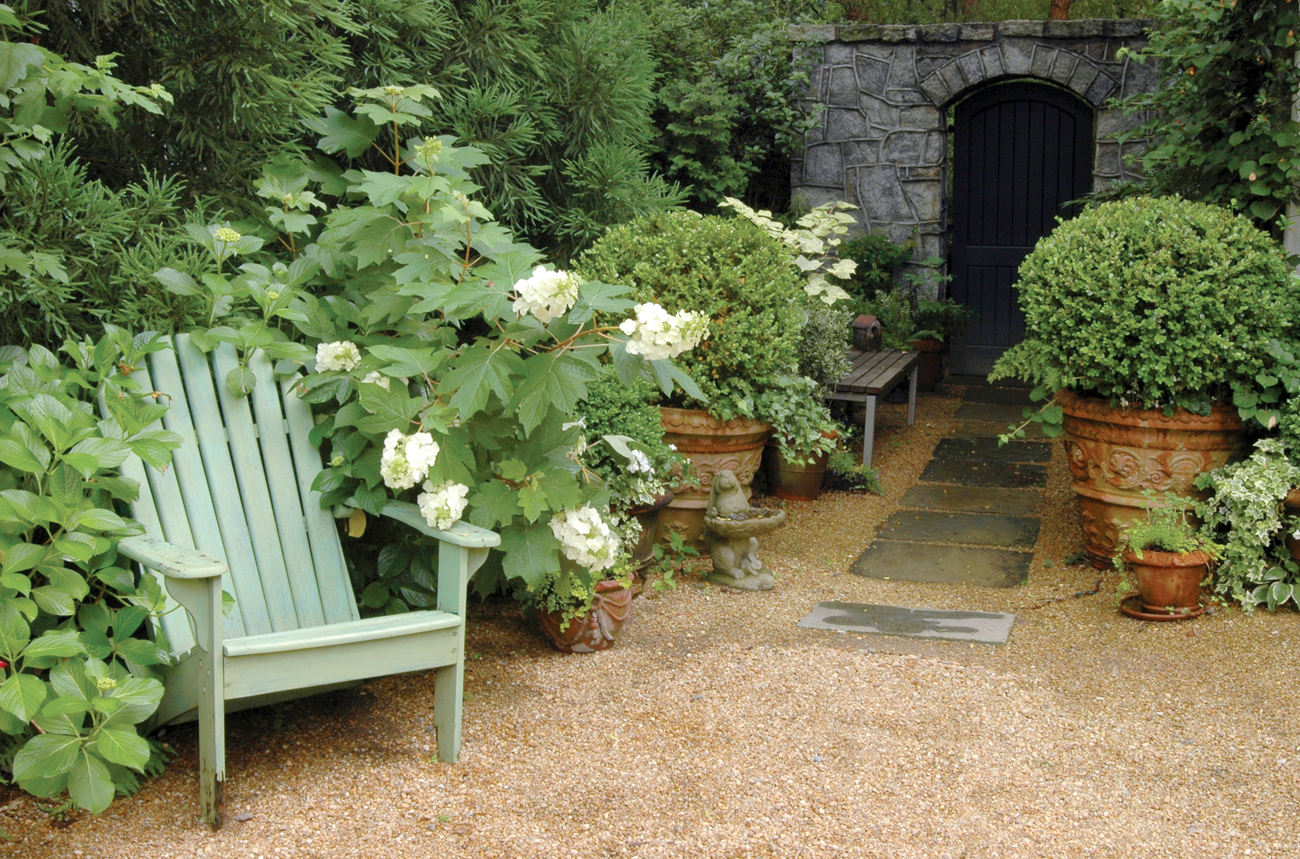 White Lattice
This woodwork is an elegant way to screen a view or offer privacy without sacrificing air movement. For outdoor living, or in the era before air conditioning, this was a common and welcome building material and, today, provides a backdrop for many cottage gardens.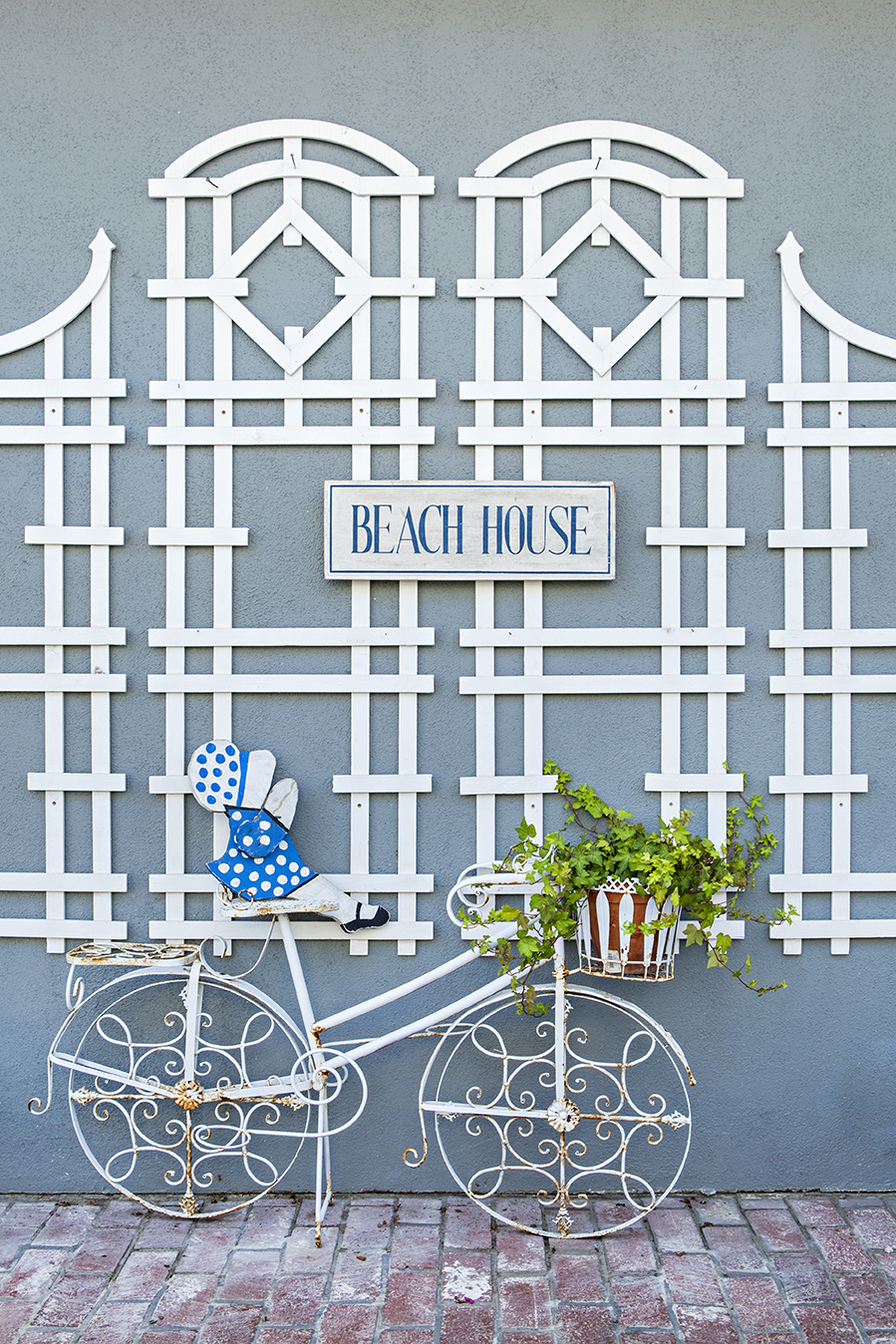 Easy, Simple, and Functional
Monrovia experts say that the cottage garden, be it large or small,  tends to have a mix of bloomers and wildflowers. Mimic this feel with loose plant beds and let blooms spill into walkways and over lawns for a relaxed natural look. Also, let flowers and herbs mingle naturally—historically, cottage gardens were the tool chest of the woman of the house, filled with her favorite flowers and also the edibles she used most.
Cottage Containment
The modest lifestyle of cottage gardeners did not afford luxury items. Inexpensive red clay flowerpots became the standard of the day. Homemade wood window boxes were a popular decoration for simple, functional homes at minimal cost. Cottage garden inspiration at its best.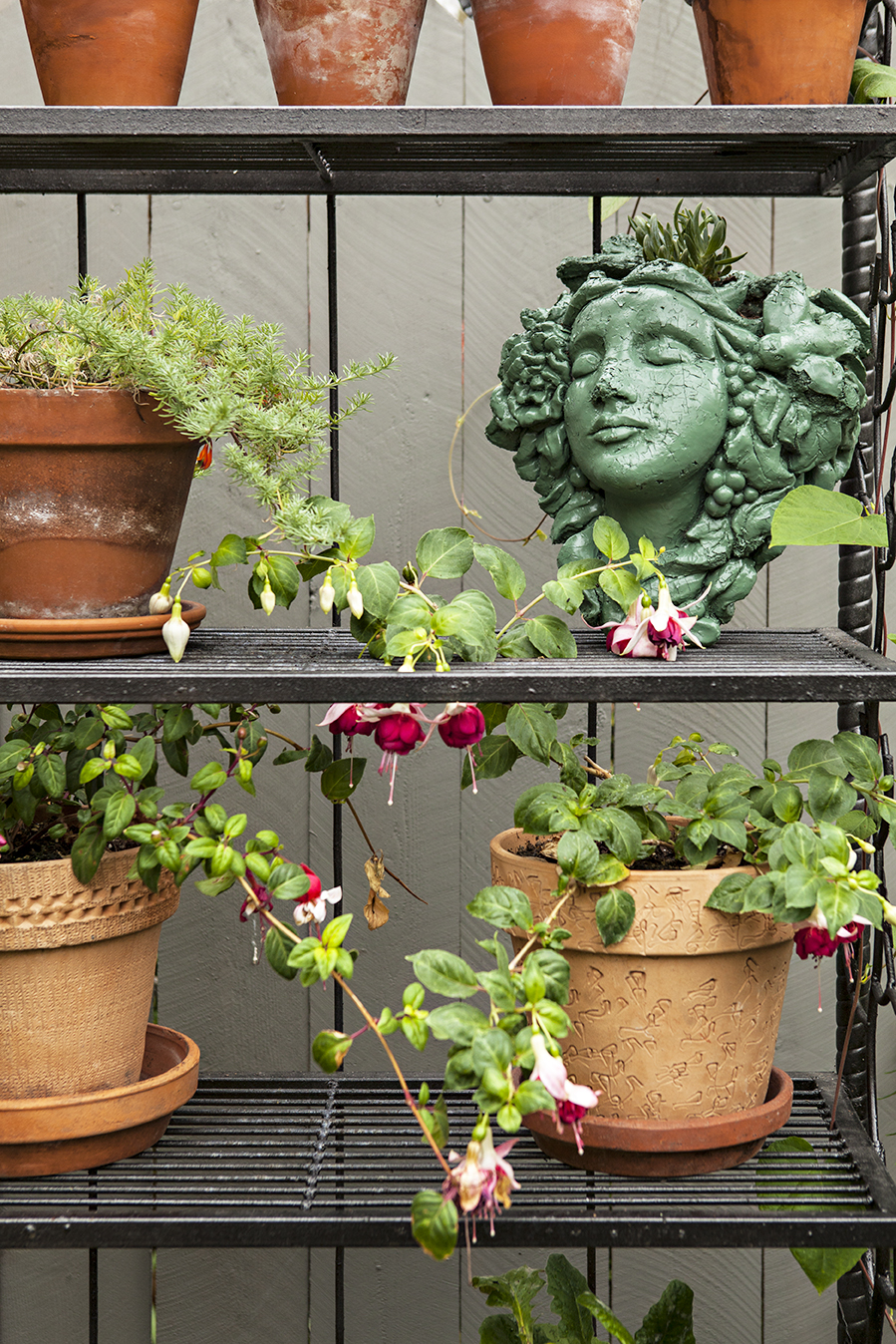 Special Seats
Scrolled Victorian-era love seats hearken back to the Gilded garden-party age. Be sure to tuck special seating areas into your garden to encourage visitors to wander and explore. These Lacecap hydrangeas do the trick for creating a romantic backdrop. Beesia, purple lilac, bluebeard and flowering quince would work too.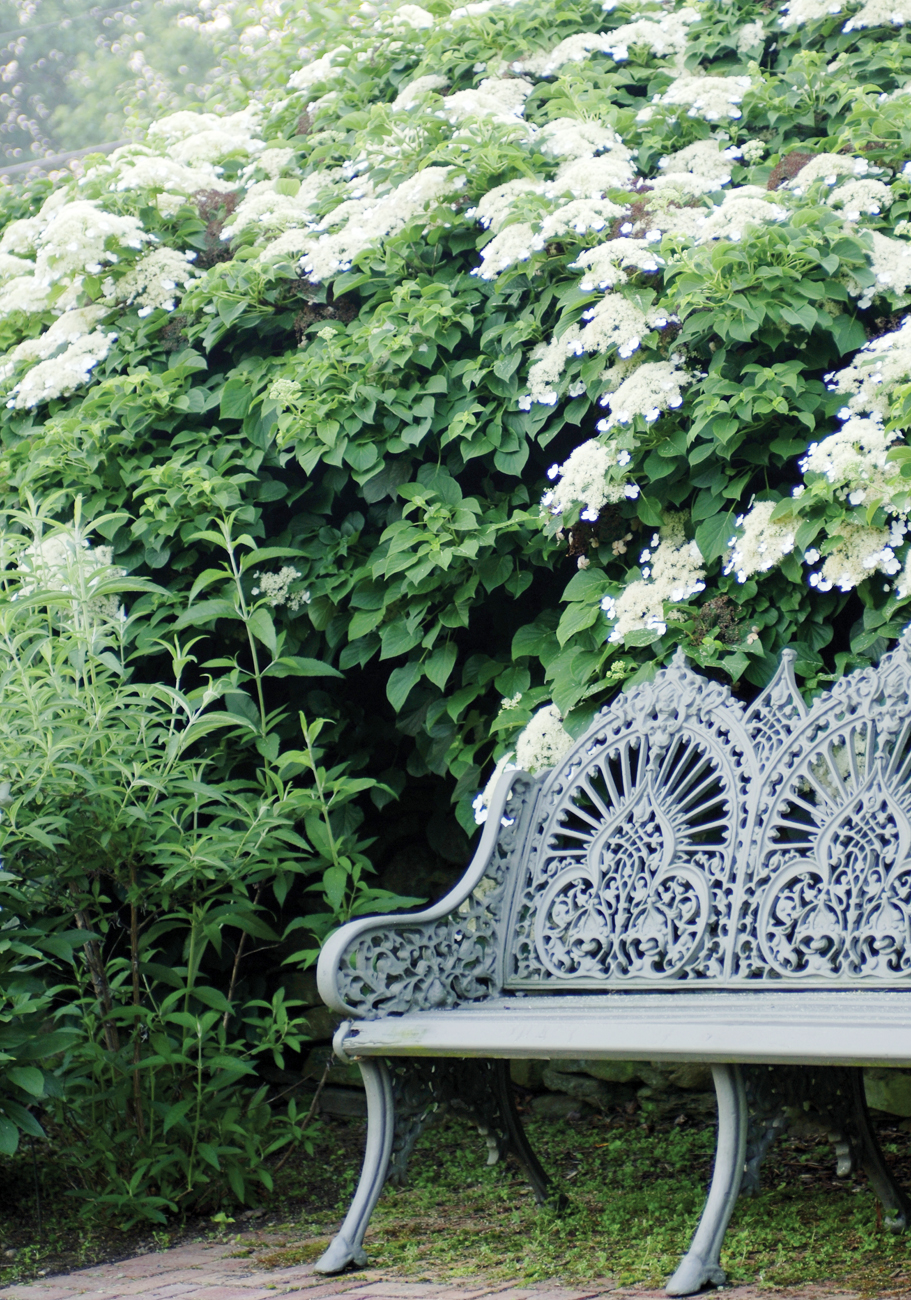 Shed Style
The coveted garden shed is an investment for the garden both in budget and space, however adding a special outbuilding whether it serves as a gardener's cottage, office or artist's studio is a way to add that desirable cottage wow-factor.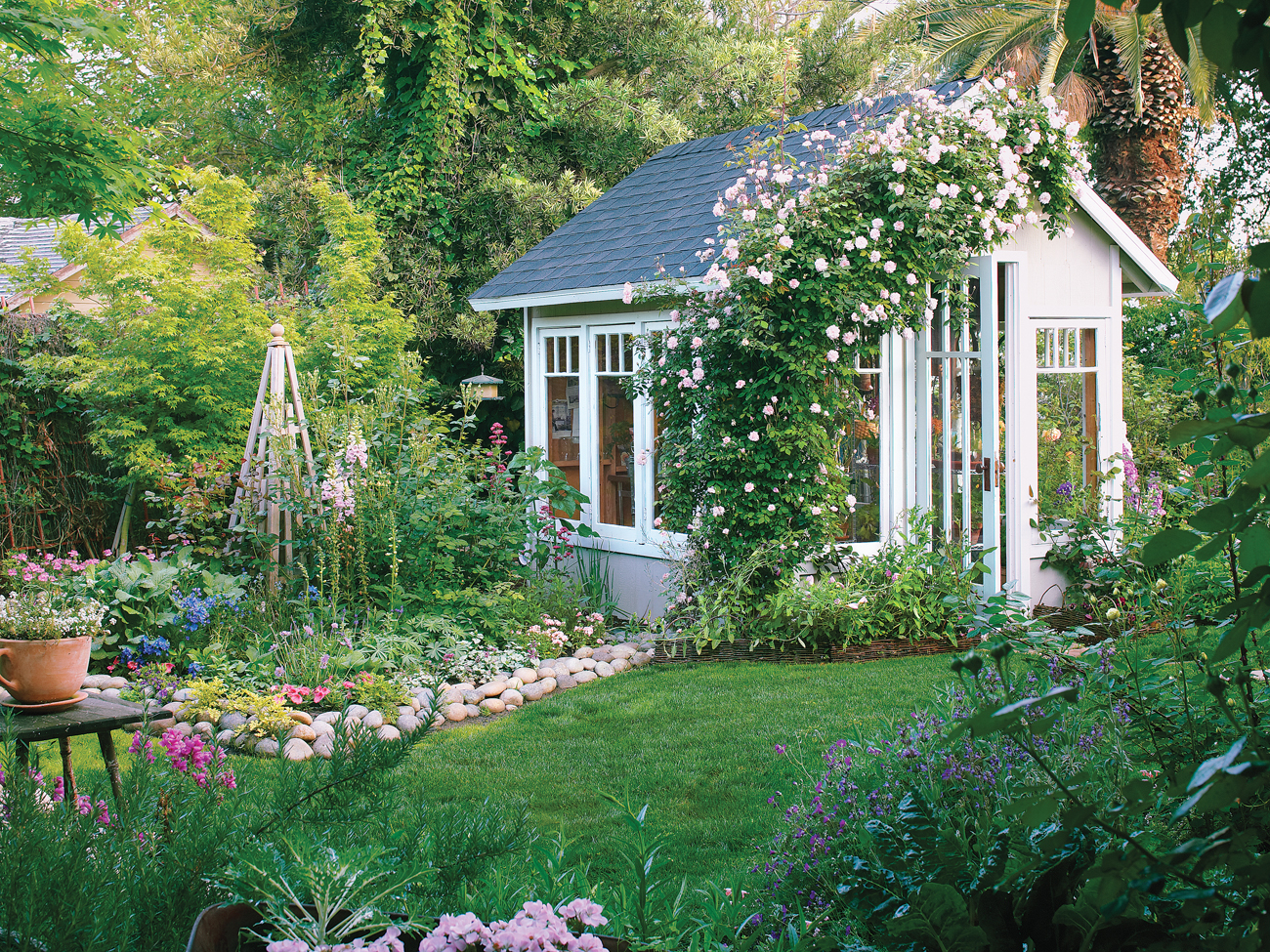 For more about classic cottage garden styles and the perfect plants to fit each look, visit monrovia.com.
Want more simply beautiful ideas? Check out this post on a How to Design a Garden by Color! Of course, don't forget to follow us on Instagram and Facebook to get your daily dose of cottage inspiration!