A house in a residential area on the outskirts of Tokyo. Compared to the narrow front-side width, its depth goes further down. Two-thirdsof its site is located approximately 3 meters above the street level. Therefore, thefloor facing the street is, in fact, underground and one floor up is the ground andstreet-level. Including the penthouse, the residence has a total of 4 floors.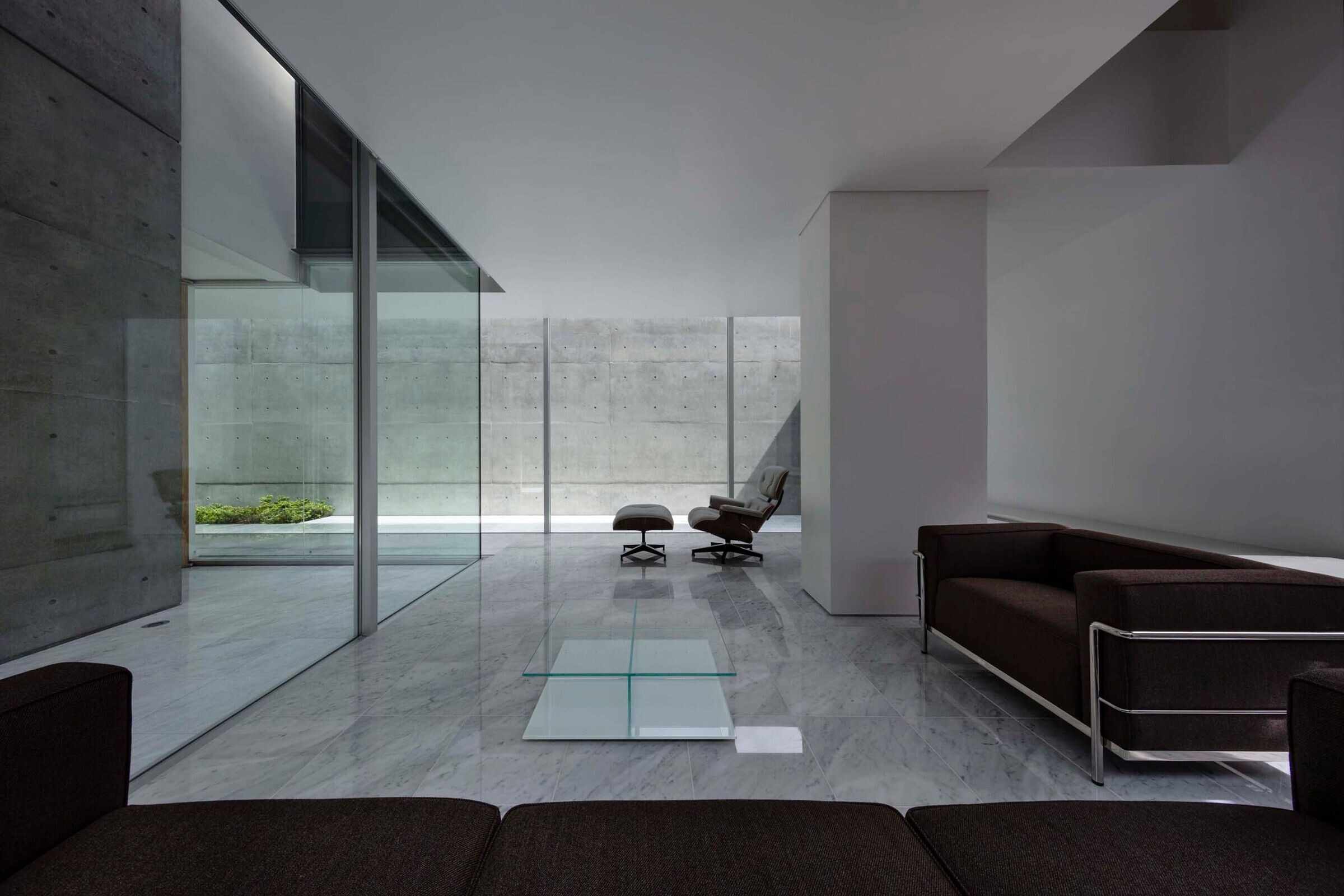 Three surrounding sides, apart from the street side, have partitioning walls of aheight equivalent to one floor. The living room on the first floor has two natural-lightsources from the gap between the exterior and the outside walls, plus from thetop of the small, inside garden in the approach. On the horizontal level,there is only one large and long opening, in the façade facing the park on theopposite side of the street. As a result, although the living room space isextending horizontally, the natural light only comes in vertically, thus creating a"white cave" like space.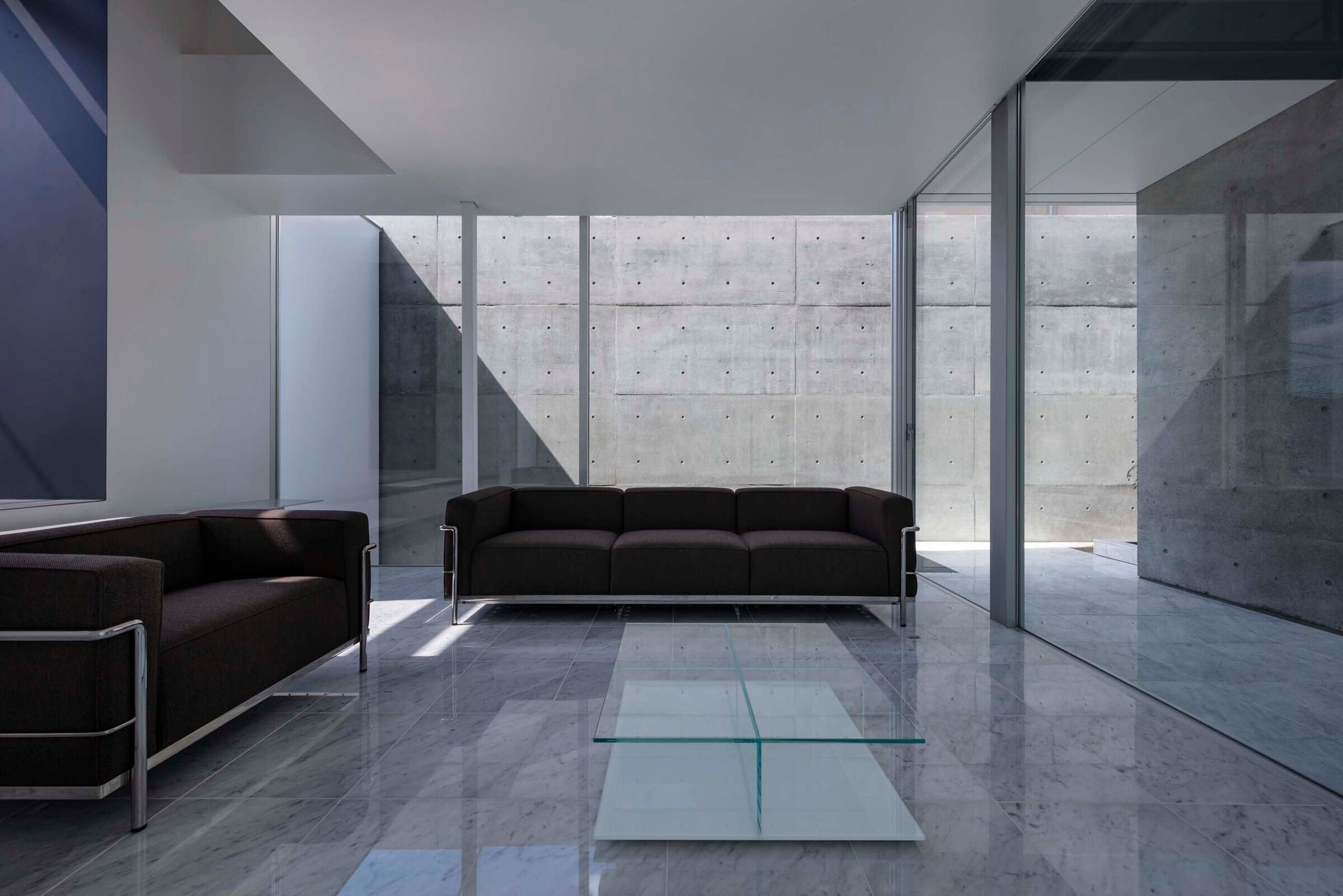 On the other hand, the master bedroom on the second floor, is a three dimensional space extending vertically, 3 levels up to the penthouse. Theconcept here is a contrast between the horizontally expanding living room on thefirst floor, and the vertically extending, master bedroom.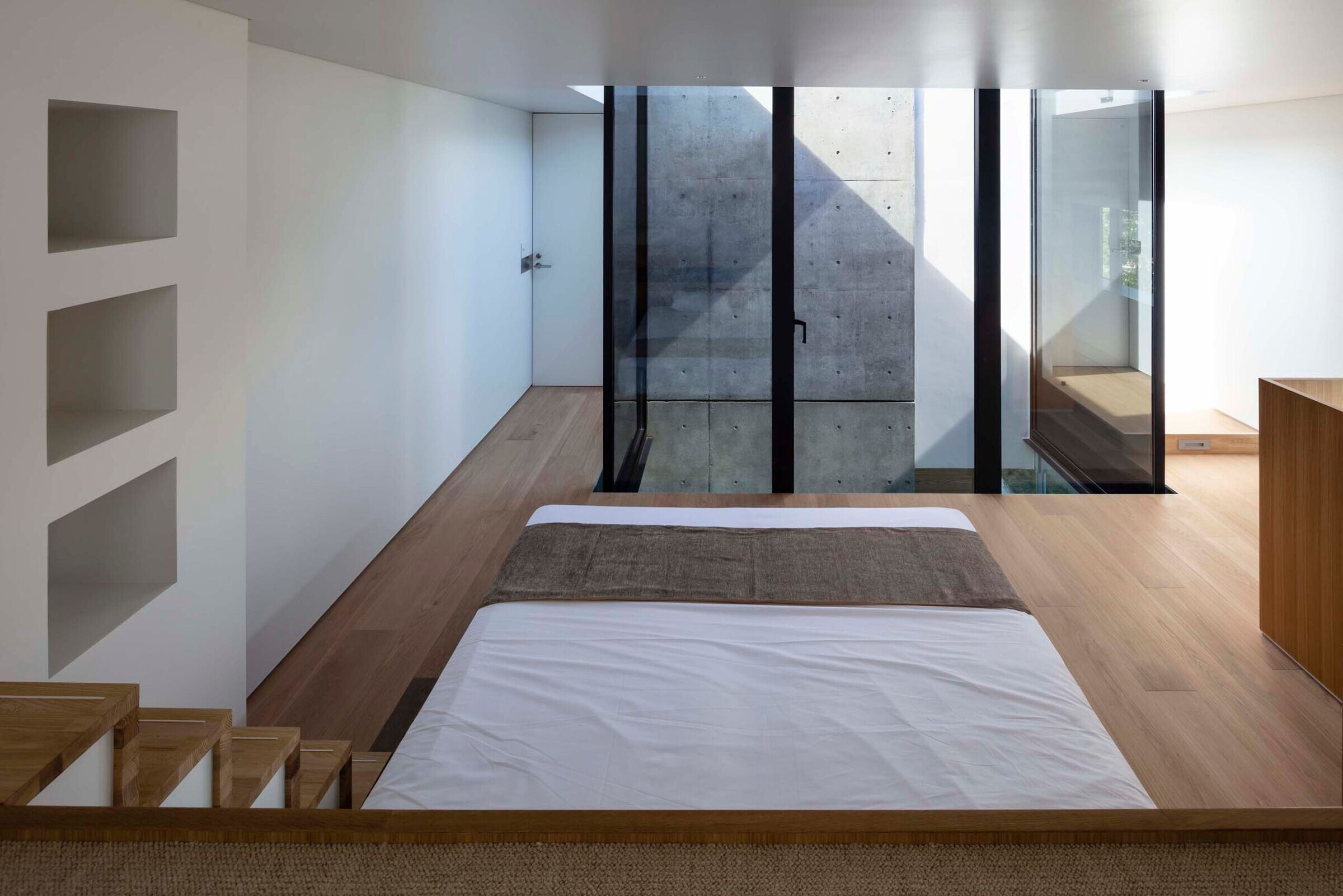 The outer shell is enveloped by the partitioning concrete walls and the green wallin the front. In addition, a black steel box is floating in the middle and only thelong vertical opening in the front, faces the city as well as the park on the oppositeside. The main concept for the interior space is the natural light coming in fromoutside, through the gaps between the enclosing walls. But the point is, that thisconcept is totally undetectable from outside.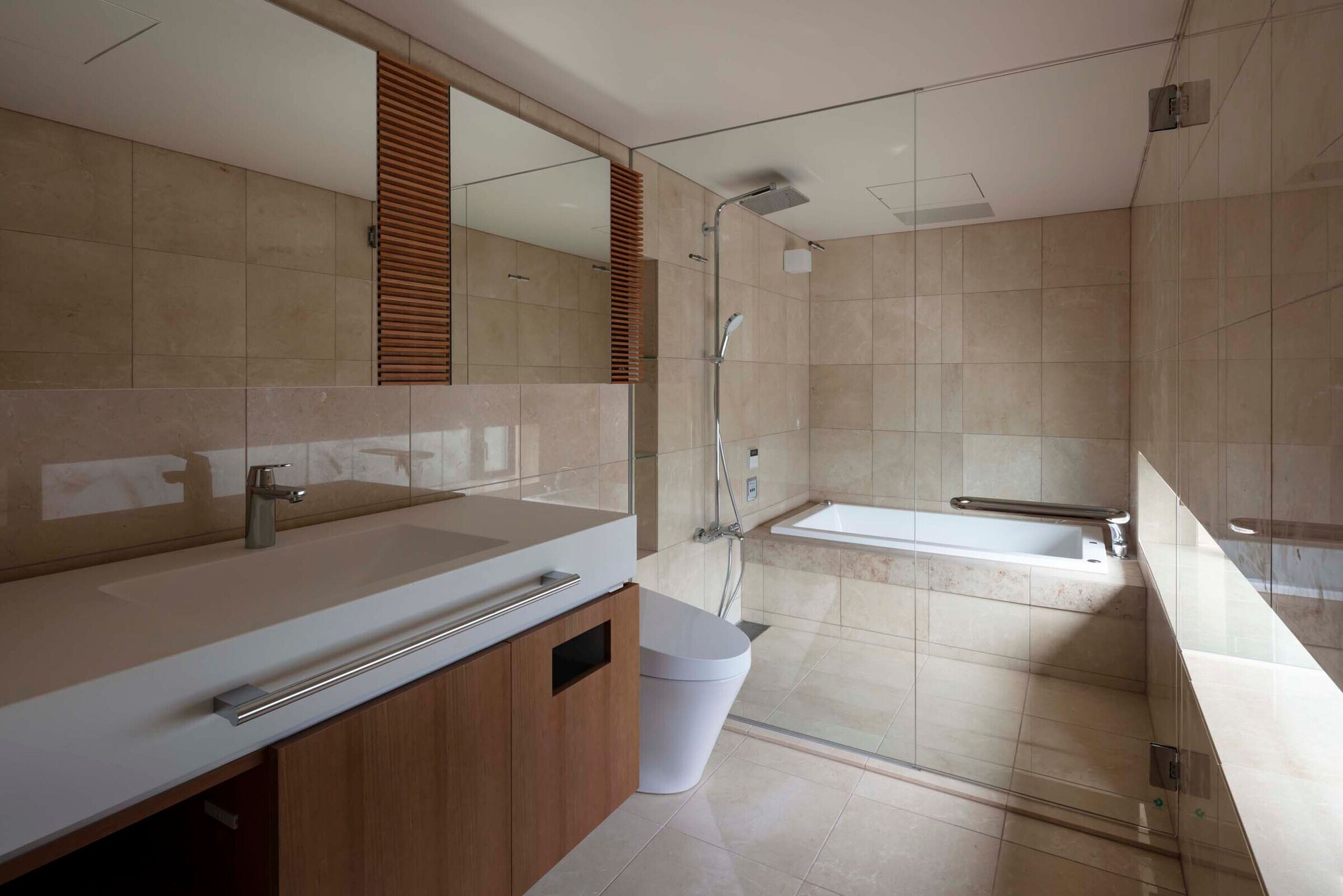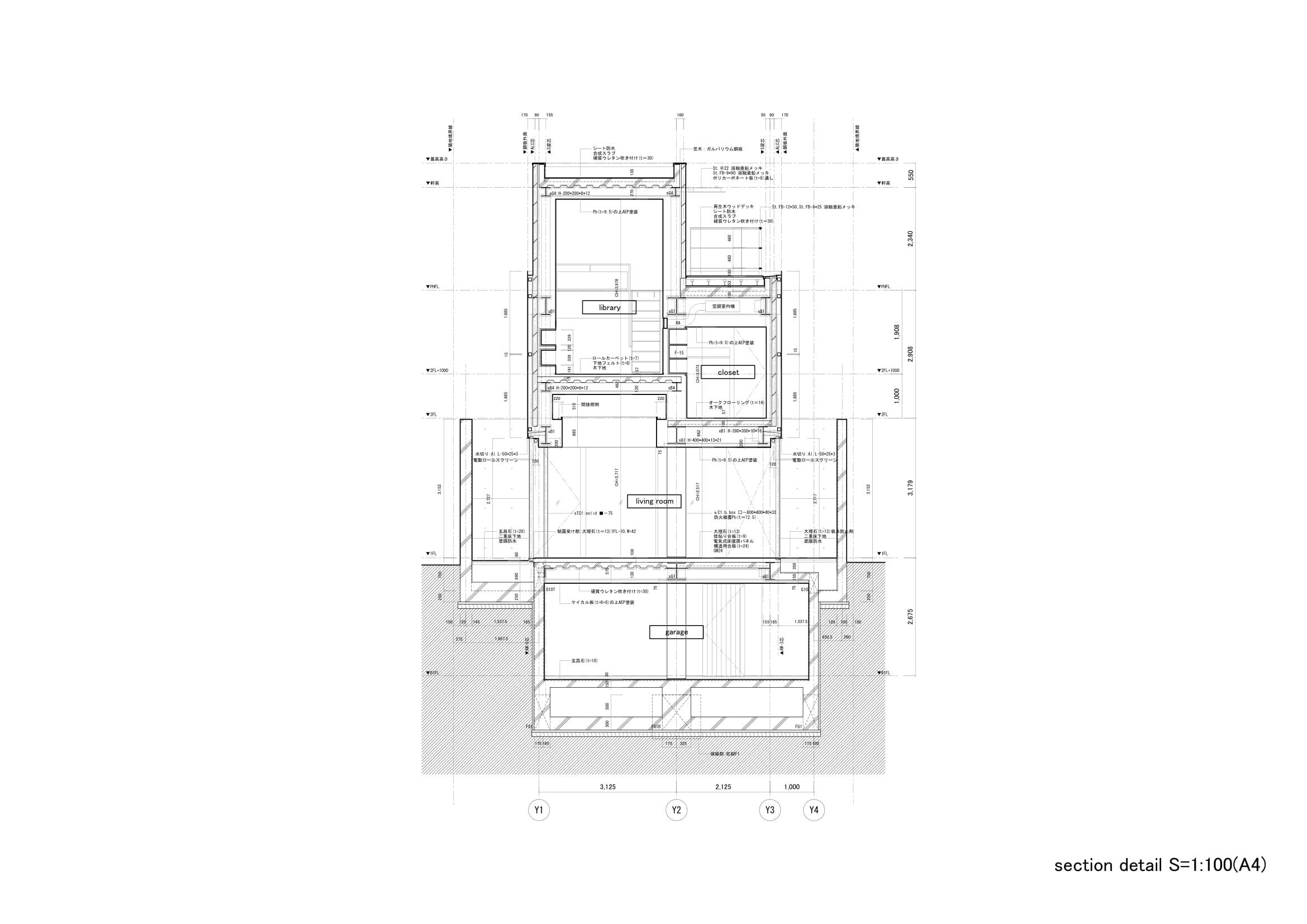 View gallery