In a condominium at Lake Guaíba, in Eldorado do Sul (RS), Casa Nascente, with architecture by Stemmer Rodrigues Arquitetura, was inspired by the family's love for water. It is the creation of living from its artificial creation, starting with the creation of an artificial lake that permeates the view of the living channel, by enhancing the view of the living channel of a large artificial.
The residents, a young couple and their two children, sought to connect the new home with their greatest – sport and nature. Starting at the entrance, where those arriving are welcomed by a stone path over the lake. On the ground floor they are connected by two lakes, a walkway room over the social area, kitchen and the entrance reservoir with entrance, and 4 meters in length inserted in a volume of blocks skated in the hall environments such as gym, collections room, office, intimate living and guest room.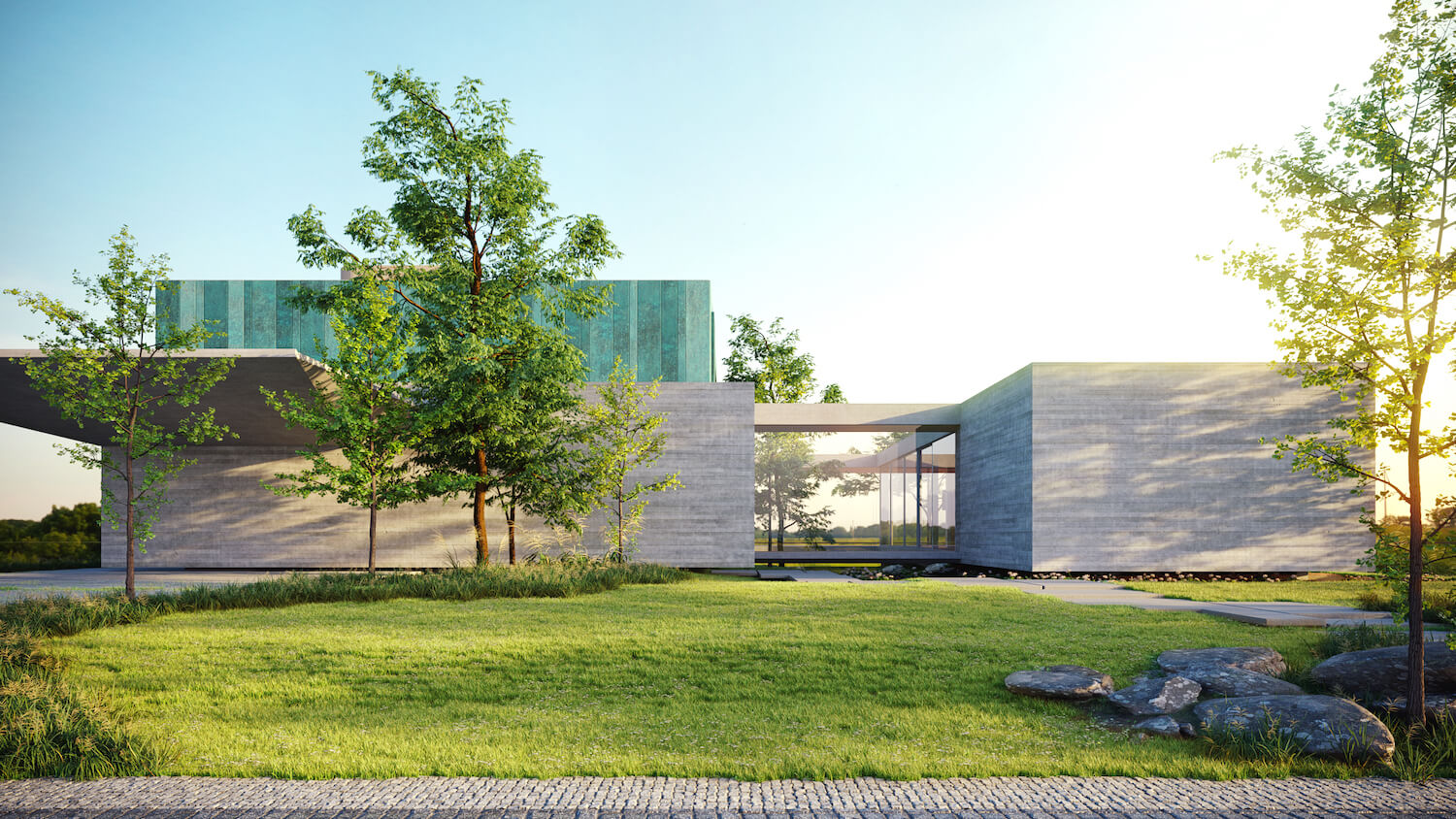 Still on the ground floor, the toy library, next to the balcony, confirms the objective of making all spaces integrated, including for children on a daily basis. The great challenge, according to the architect Roberto Stemmer, was "to create a large house in two volumes, which simultaneously maintains the unity of the project". The artificial lake extends to the pool and edge lane, which in turn is on the edge of the infinity channel, a true invitation to practice sports. To the three intimate suites the suite that is on the north level – the volume is camouflaged to go up the stairs.
The upper floor is protected by cleaning in patinated copper, with shrimp, which provides greater ventilation and natural lighting to the environments. An upper deck for the view surrounds the bedroom space, crowning this floor space. An apparent marquee composes a sculptural element in balance, configuring the discreet shelter for the cars, which has access to the bicycle workshop, another hobby of the couple. Among the coatings are apparent and ebonized wood. The strongest element, the patinated copper, generates blue-green tones, honoring the tones of the water, living up to the purpose of the Casa Nascente architecture.