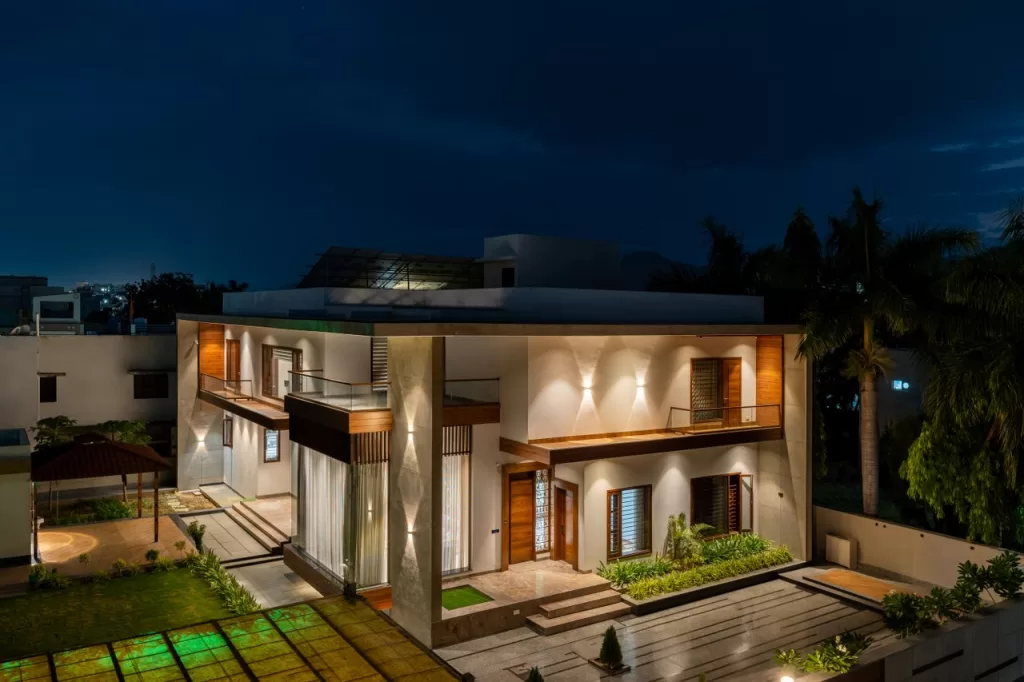 To enable the visual connection from inside out, a large double heighted drawing room with glass partition is planned right on the entrance that gives the space grandeur yet feels welcoming reflecting the underlying concept of the whole house.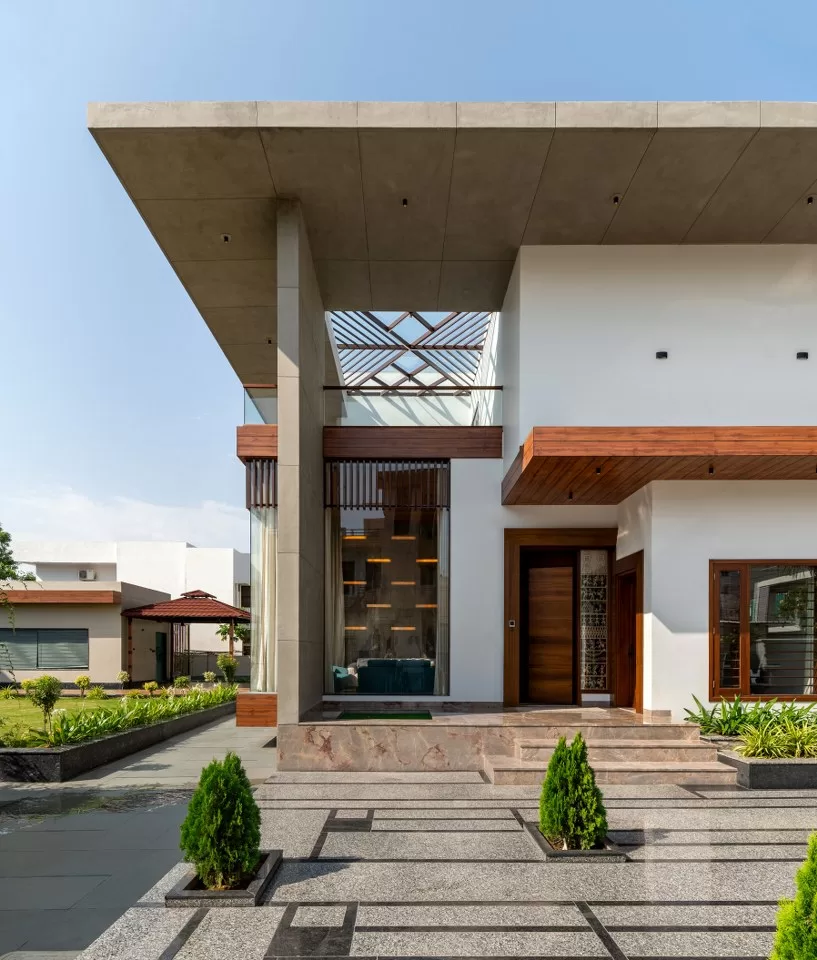 In concrete and steel, with a flat roof, the structure uses modern building materials inside and out, and deliberately breaks from traditional residential materials and design.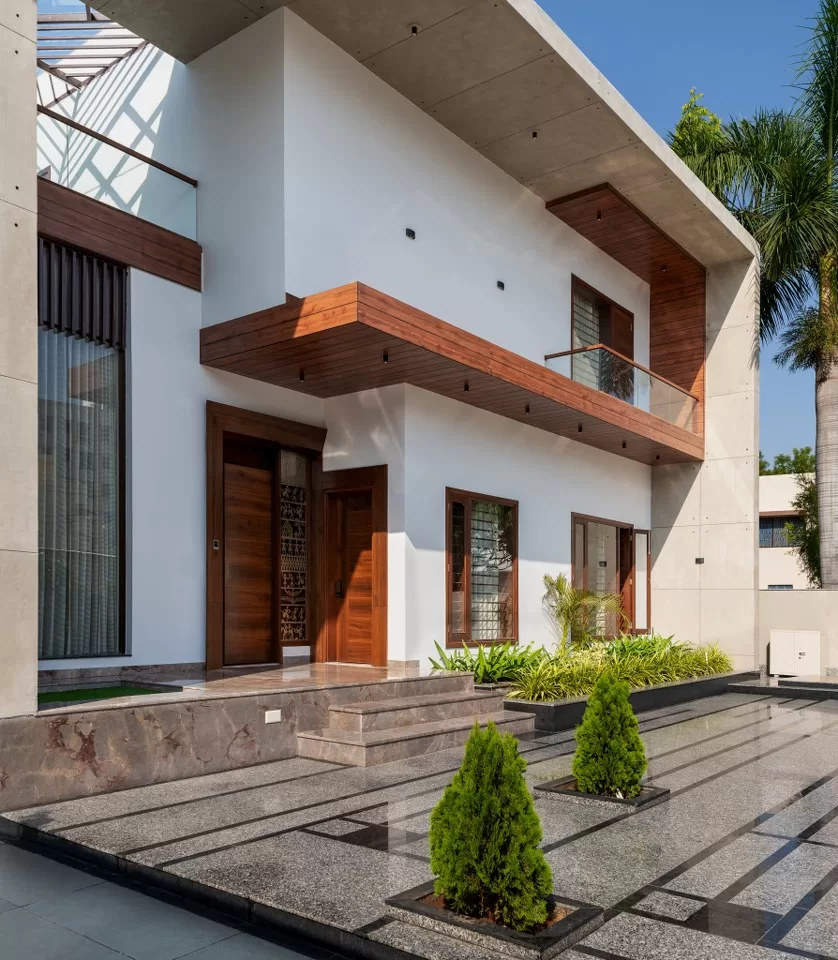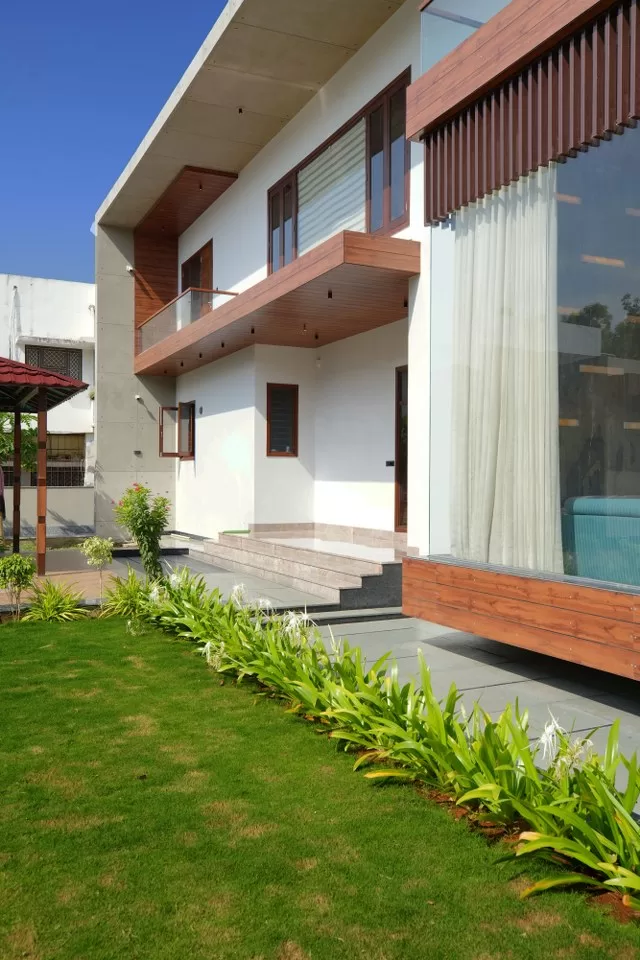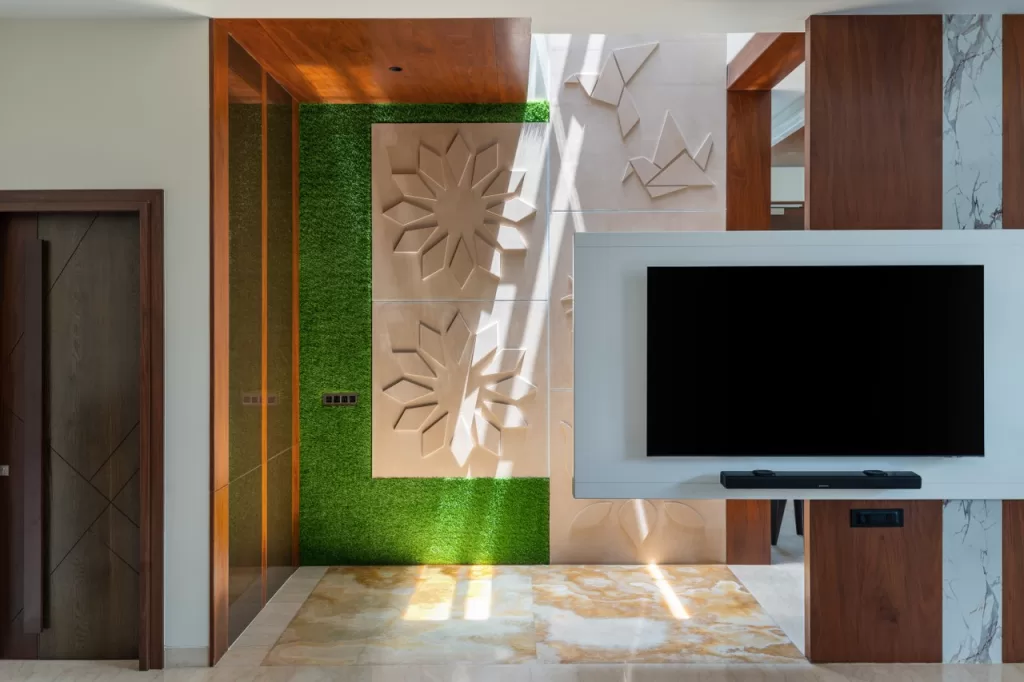 A large drawing room greets us as we enter the building. It has a 15-foot glass wall and a 15-foot ceiling, which give the space a sense of grandeur.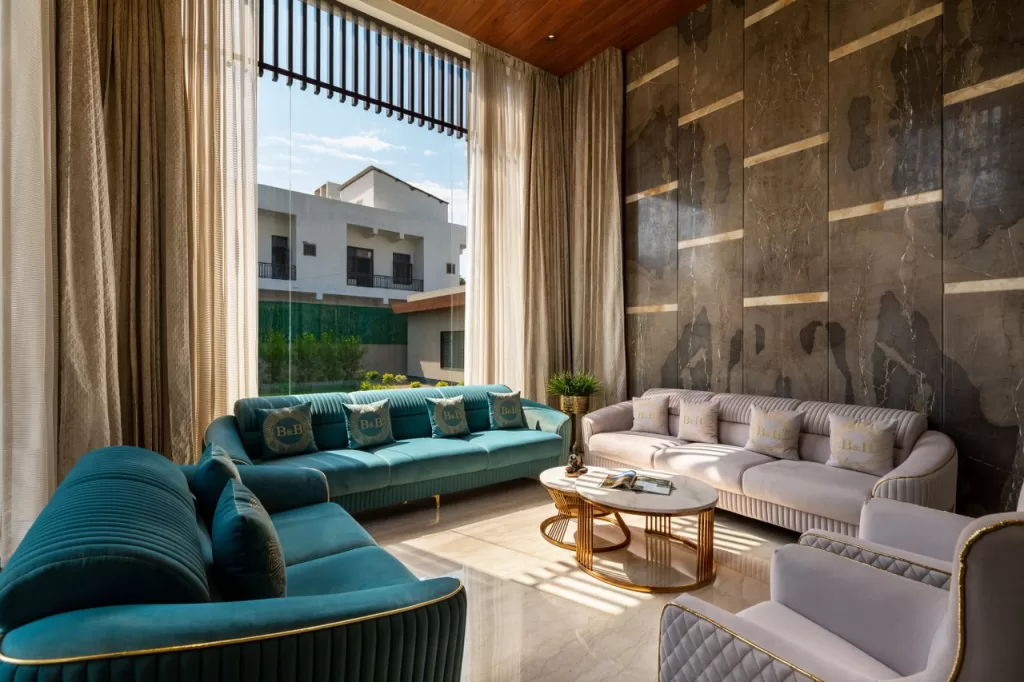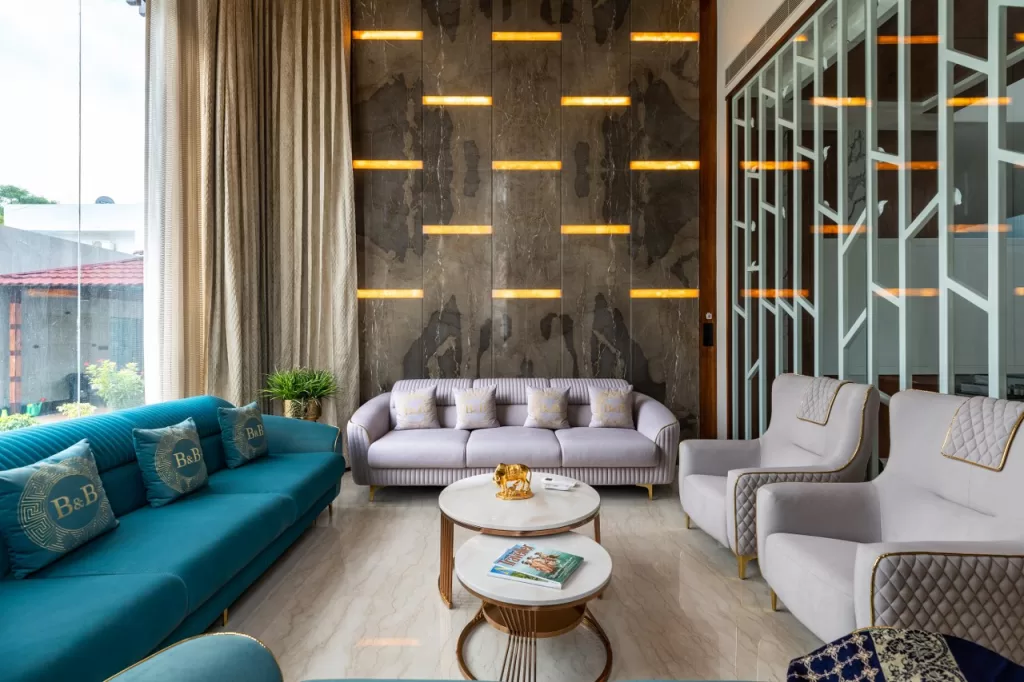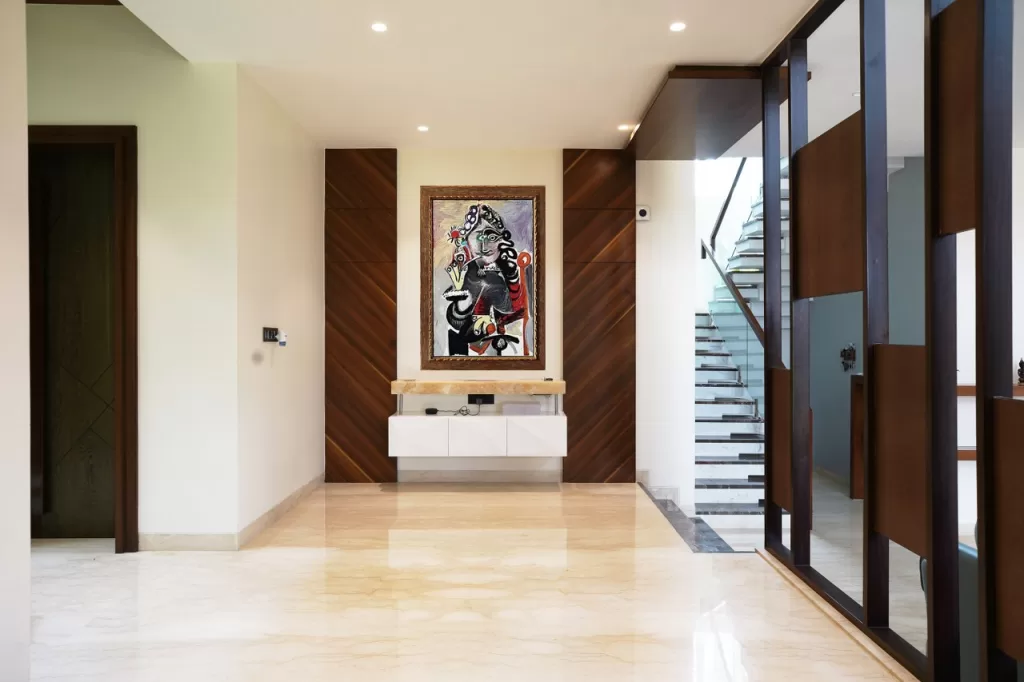 In the middle of the house, a double-height living hall connects the formal and informal areas of the home.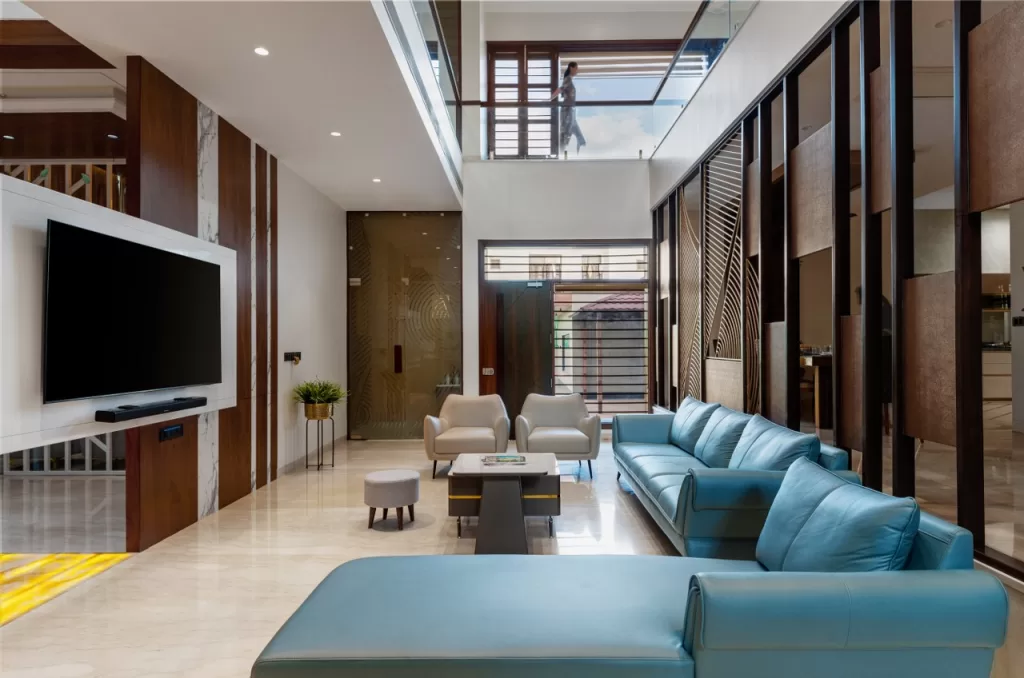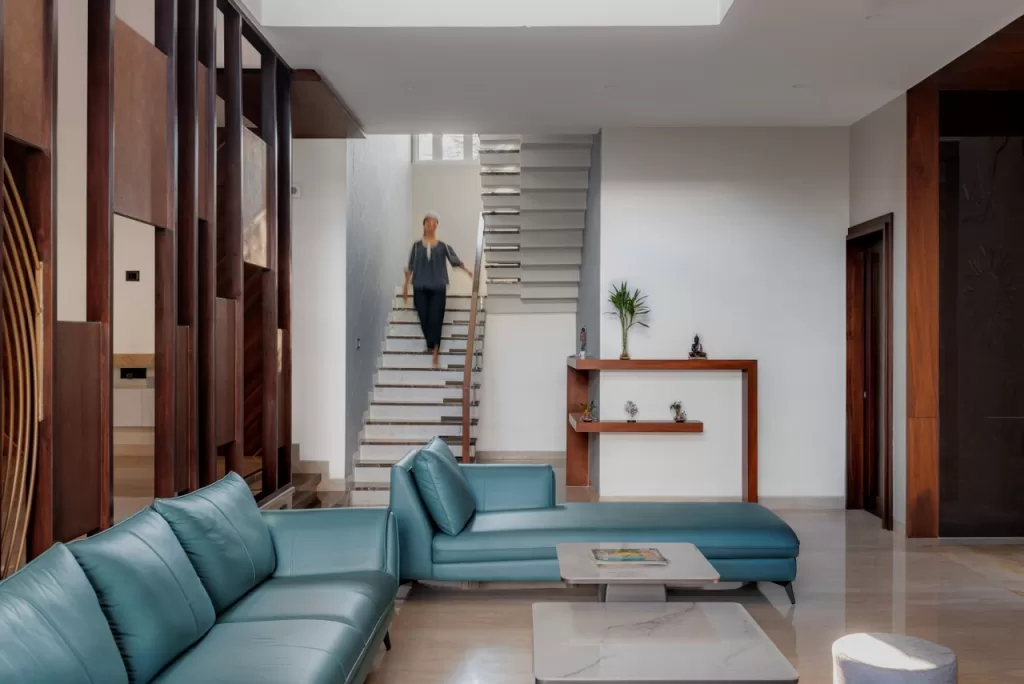 To give residents privacy, the dining and kitchen areas are elevated, and a jali is designed between the living and dining areas.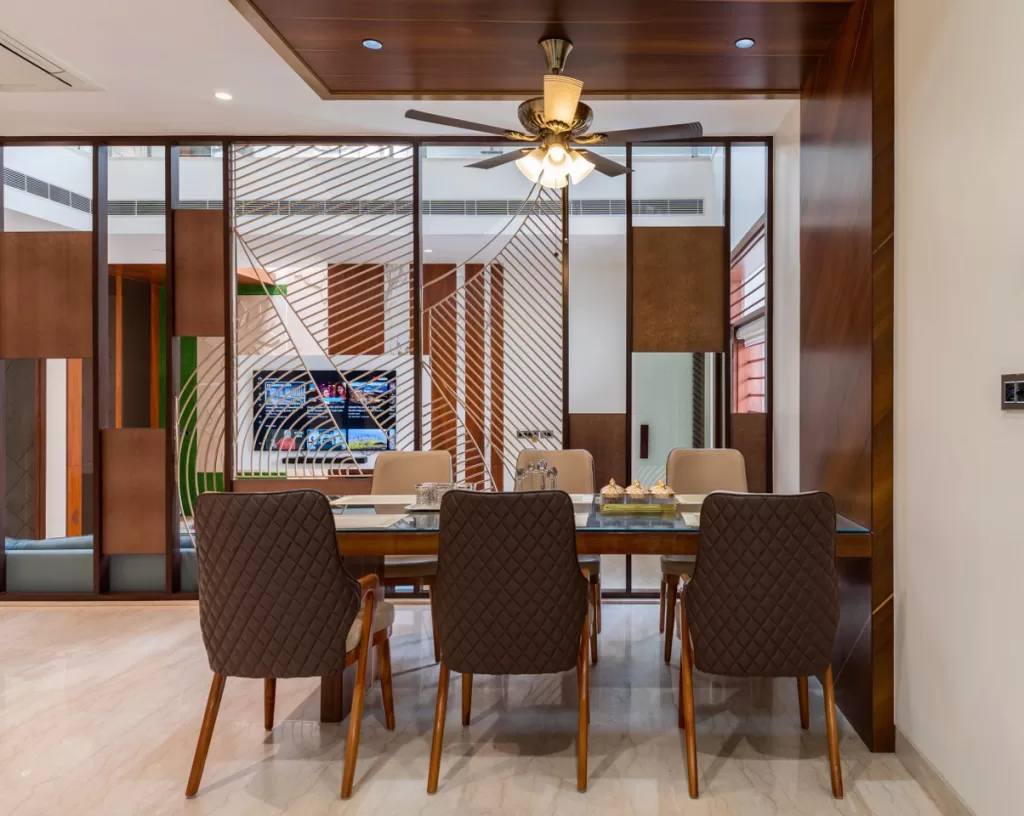 A deck is designed above the drawing room which is placed at the corner of the building which gives the overall view to the site with beautiful landscape and gardening.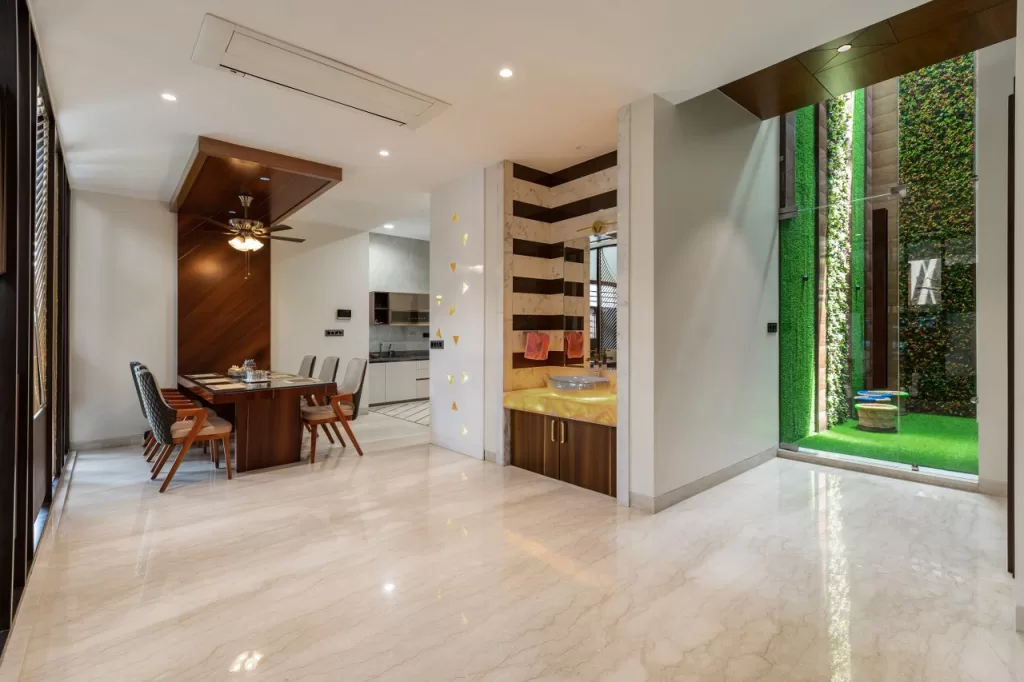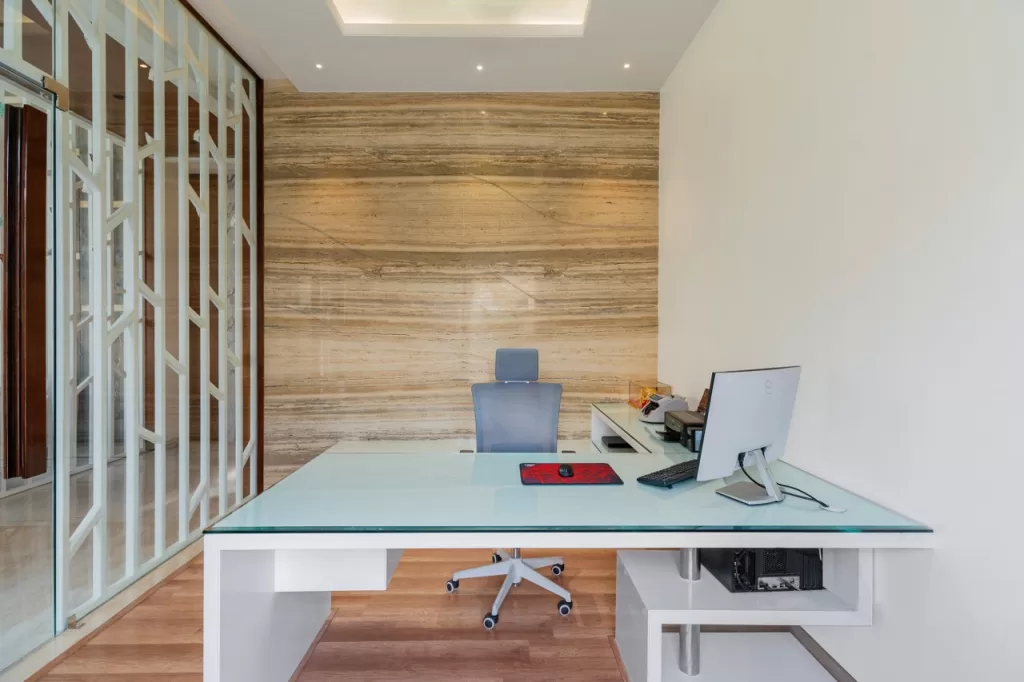 The interior for this project is designed which is open, crisp, and minimal.. The ruled out lawns and landscaping, decks and patios — the outside is appreciated from the interior.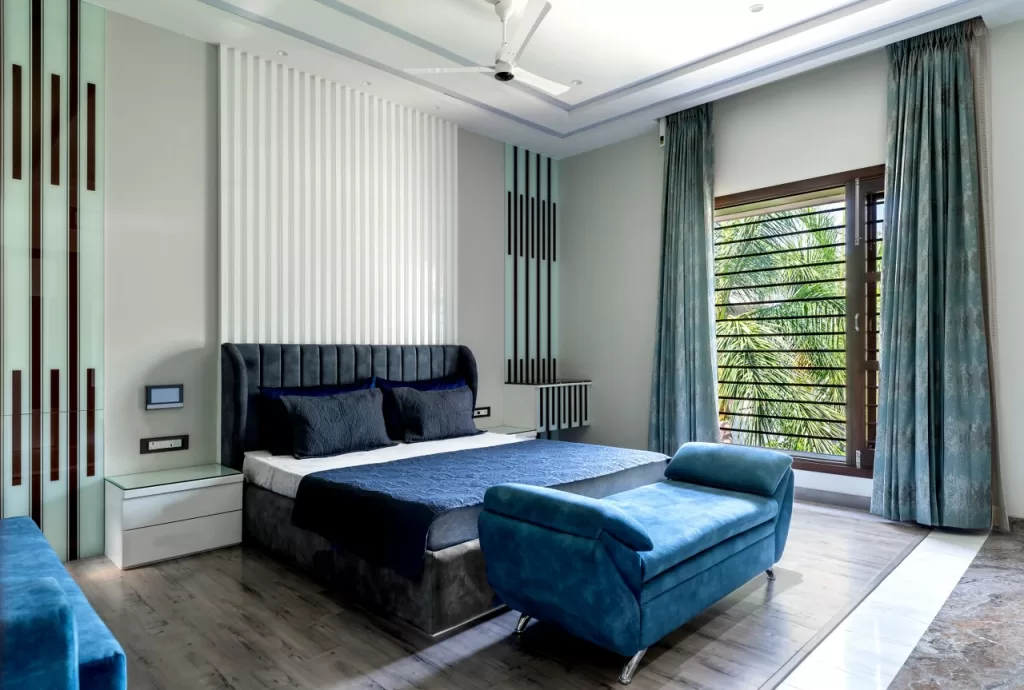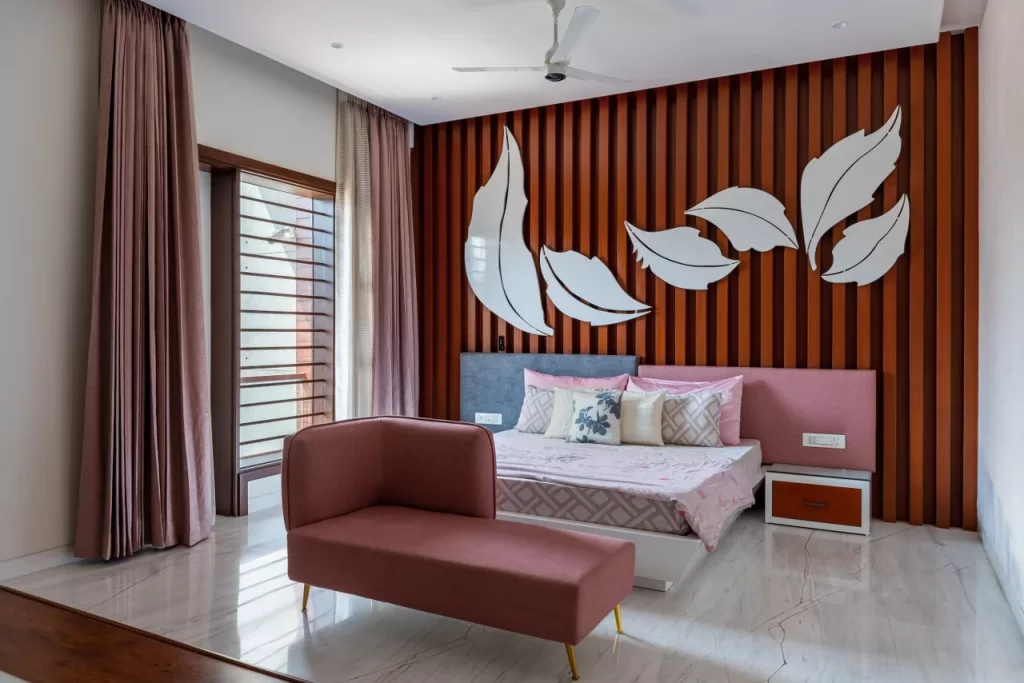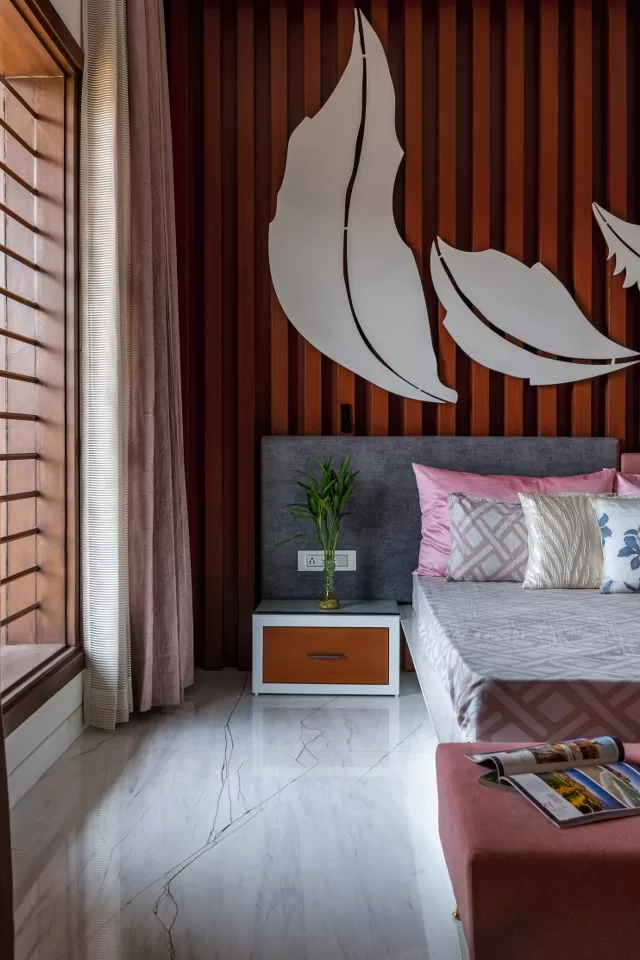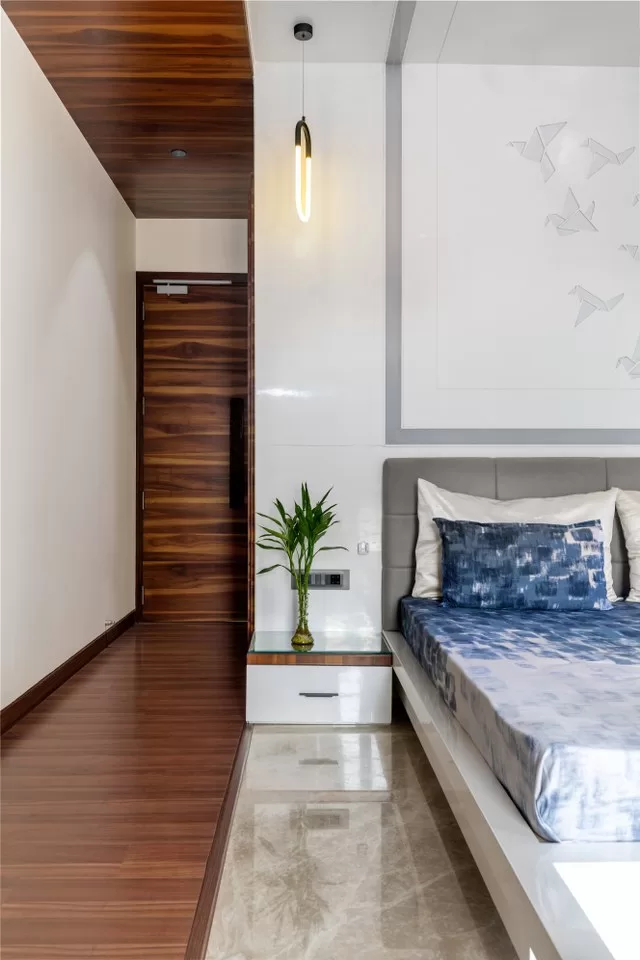 Client  wanted the house filled with light and sun, especially in winter, when they hoped it might enter "with as much force as possible". This project defines not just a residence, but a dream home for Team VGA.