Video:
In the vast expanse of the African savannah, a captivating tale unveils, showcasing the cunning prowess of a hyena as it audaciously snatches the food of a majestic leopard. However, the hyena's actions lead it down a treacherous path, ultimately meeting a tragic fate. This enthralling story highlights the delicate balance of nature and the consequences that befall those who dare to challenge it.
Under the golden rays of the sun, the savannah teems with life. The leopard, with its sleek spotted coat and piercing eyes, stalks its prey with calculated precision. Its gaze fixates on a freshly caught gazelle, a well-earned meal after hours of stealthy pursuit. Little does the leopard know, a cunning hyena watches from the shadows, awaiting the perfect opportunity to seize the spoils.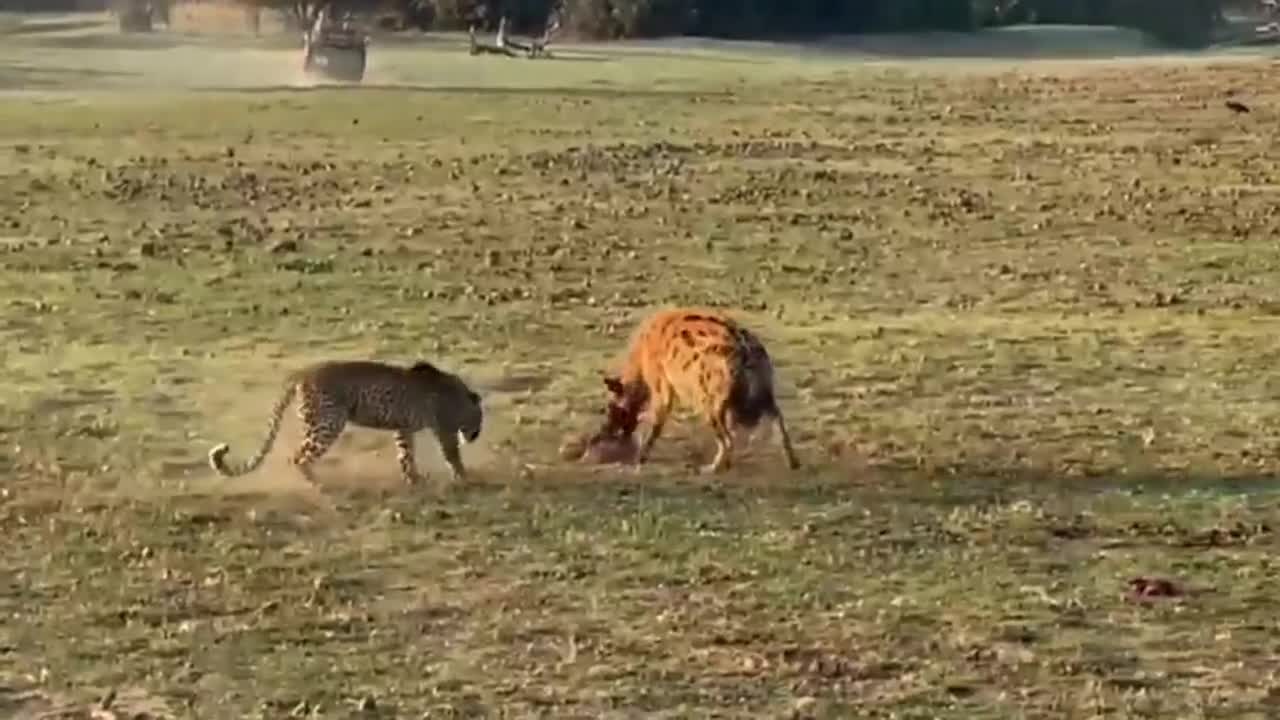 With a quick and calculated swoop, the hyena lunges forward, snatching the leopard's hard-earned prize, its laughter echoing through the air. The leopard's eyes narrow with a mixture of anger and surprise, as it realizes it has become the victim of a daring theft. A fire ignites within the leopard's being, an unyielding determination to reclaim what is rightfully theirs.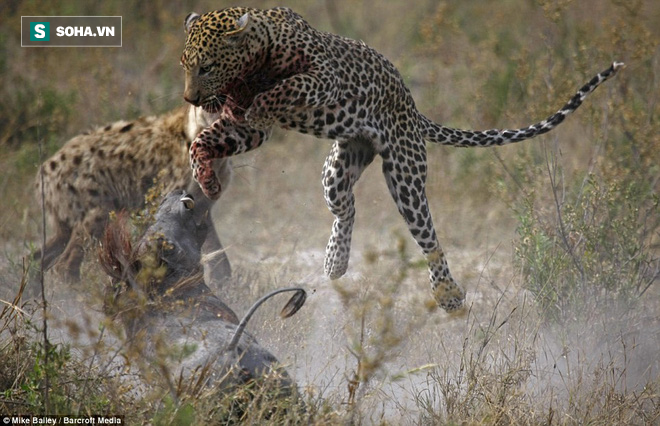 Driven by a primal need for justice, the leopard embarks on a relentless pursuit, its lithe body moving with unmatched grace through the tall grasses and tangled thicket. The hyena, sensing the impending danger, flees with the stolen meal, its laughter replaced by a mix of apprehension and desperation.
Through moonlit nights and scorching days, the chase unfolds, with the leopard relentlessly closing in on the hyena. The hyena, cunning and resourceful, employs every trick in its repertoire to outsmart its pursuer. It zigzags through the labyrinthine landscape, leaving false trails and misleading scents, all in a desperate bid to secure its ill-gotten gain.